How students can get the best broadband deals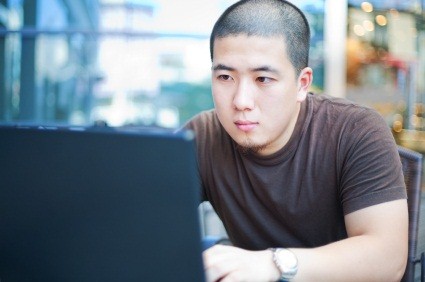 Written by Matt Powell on behalf of Broadband Genie
Unless you're one of the privileged few, your time at university is going to be spent trying to keep your costs as low as possible; and with broadband costing anywhere from £5 to £50 per month, it's a great place to spend some time looking for deals. But how do you go about getting the best value for money?
Free Wi-Fi and the mobile option
One of the cheapest options is to skip paying for home broadband at all. If you can get through your course with a laptop and/or a tablet, you're in a great position to take advantage of free Wi-Fi – both on campus and in cafes, bars etc.
In addition, everyone has a mobile and the majority of phone contracts now come with generous data allowances. These can bridge the gap while you're at home, letting you stay connected via email and social networks while also having access to the internet.
What's more, a bit of technical knowledge can often see you able to 'tether' your phone to your laptop, meaning you can use your smartphone's data allowance on a bigger, better computer. You'll need to be savvy, but it's definitely doable.
Shared homes
Once you're out of the dorms and into shared accommodation, you can massively reduce your broadband bill by chipping in as a household for a single connection. However, there are some things to take into consideration before jumping in.
First, make sure you're involved in the deal selection process – and be sure one heavy user isn't just using the rest of you to feed their download/gaming habits! If a single line is shared by a house of six or seven students, all on Wi-Fi with laptops, phones, game consoles and the rest things are going to slow to a crawl anyway. Add in gaming, streaming and large downloads and you're asking for trouble.
If you're all gamers though, go the whole hog and do it properly. If this is your hobby, you may as well enjoy yourselves! If not, keep an eye on your combined usage and go for a low cost, low download limit deal. If you start to get close to it, you can always up the limit for a more expensive deal later.
Contract length
Another common issue with student housing is the length of the deal you go for. The most common – and cheapest – options run for a year or two years, while much student accommodation is only used for nine months.
This is where comparison sites such as Broadband Genie can be really useful. You'll find all the deals from the various broadband providers in one place, including nine-month student specials that often come up around August/September time to tempt you in.
Beyond these offers there are usually three and one-month rolling contracts available from some of the providers. These may look expensive on a month vs month comparison, but if you're only going to be using it for eight months you may still make a saving, compared to wasting a quarter of a 12-month deal. In short, take a bit of time and do the math.
This post was contributed by Matt Powell of Broadband Genie, the broadband consumer advice site. You can find Matt's contact details at www.broadbandgenie.co.uk/about/media if you have any further questions about student broadband.