How to Find the Best Rental Property For Your Budget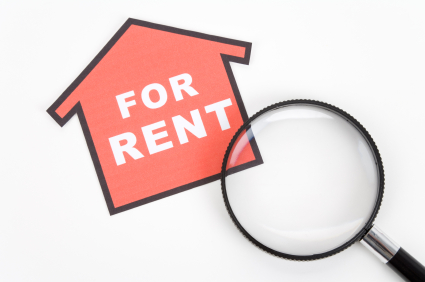 Written by Martin Lane – www.money.co.uk/article/1006448-how-to-find-the-best-rental-property-for-your-budget.htm
Renting a flat or house gives you your own space without the ties of a mortgage but it's easy to get ripped off. Here's how to get the best pad for your pound.
With house prices still high and banks tightening up their lending criteria, getting on the property ladder is more difficult than ever before.
So if you're looking at renting but don't want to pay over the odds here's how to find the best rental for your money.
Set a budget
Before setting your heart on a luxury 6 bedroom penthouse, you'll need to work out exactly how much you can afford to pay each month to avoid disappointment further down the line.
Working out a maximum will stop you stretching your finances to breaking point. It's essential in making sure you can afford the payments now and in the future as you will be paying rent for months and possibly years to come.
When setting your budget, try to factor in the extra bills you will need to cover once you move in. These might include utility bills such as gas, water and electricity, council tax, broadband and paying for your TV licence.

What do you need?
Before starting your search it is a good idea to work out exactly what you need and want from your property.
How many bedrooms, bathrooms or parking spaces will you need in your new home, and are each of these factors equally important?
Often it can be difficult to get everything you want, so prioritising what you need over what you want can help making a decision easier further down the line.
Choosing between furnished or unfurnished properties is another important decision, if you're moving into your first flat and have little furniture, you may save money with a furnished property. However, most unfurnished flats now come with white goods such as a fridge and washing machine so check exactly what's included; you might be able to get by with an unfurnished property.
Where parking is concerned it may be worth researching offsite parking in the surrounding area; if there are plenty of free spaces nearby you could make big savings by opting for a flat with no allocated parking.

Research the area you want to live
Deciding where to live is one of the biggest parts of searching for a new home and location will have a big impact on the type of property you'll be able to rent with your budget.
You'll need to decide whether location or size of property is more important to you when you're looking. Generally, the more flexible you can be about where you live the better your chance of finding a bargain. How flexible you can be will depend on your lifestyle of course.
If you have young children then access to schools may be a big factor in where you look. However if you don't you may find better properties with lower rents further away from popular school catchment areas.
Being close to transport links and other local amenities is also worth considering. Do you need to be close to a supermarket, train station or sports centre for example?

Test the property don't view it
Once you've found several properties that match your criteria on Rightmove you are ready to book your first viewing.
It's better to take the mindset that you are testing the property rather than viewing it, just like you would test drive a car.
When you sign for a tenancy it is based upon renting the flat or house as seen, therefore when it comes to looking round the property you should test everything as you go.
Turn the taps on to test water pressure, test the shower, flush the toilet, check the fixtures and fittings are all fine, open and close windows, and most importantly list any work that would need doing before you move in.
It also makes sense to take pictures of any problems as you view to back up your list of improvements.
Remember don't allow yourself to be rushed through a property by the landlord or letting agent, they may only want to spend 15 minutes showing you round, but you will ultimately be the one living there.
You should also try and view a property on more than one occasion, ideally at different times of the day. This will not only allow you to have a second check of the property itself but should also help you get a better feel for the surrounding area.

Quiz the agent
When you're viewing a property, take the opportunity to ask the letting agent exactly what you are getting for your money.
Will any bills be included in the rent, what's the current council tax level for the property and will the property will be thoroughly cleaned and any repair work completed before you arrive?
Ask if there are any additional on-going expenses, such as communal heating and lighting charges, garden maintenance fees or security features.
Checking the energy efficiency of the property is also worthwhile; ask to see the Energy Performance Certificate – the better the rating the more money you can expect to save on your utility bills.
This is also the time to ask what fees you would be expected to pay to the agents themselves.
Letting agents will often charge a finding fee and credit reference fee before you can move in and these can vary significantly.
If you're faced with high fees, you may want to check if you letting agent is registered as an Associated Residential Letting Agent , the registered body.
Asking if lots of people have already viewed the property and how long has it been on the market for is also worthwhile. If the agent is struggling to find a tenant, there may be something wrong with the property or they may be willing to accept offers below the advertised rent or a reduction in fees.
You should also check how long your rent will be fixed for and if the landlord has added a clause in the rental contract that means he/she can increase the rent at any time.

Deposit Protection
Deposits vary from anything between a month to 6 months rent, often depending on your credit worthiness, so make sure you can afford to pay the deposit before you sign a rental agreement.
You should also check how your prospective landlord will be holding your deposit while you rent the property.
Since 2007, landlords must use a government approved deposit protection scheme to protect your deposit. If they fail to do this they must then repay 3 times your deposit, so check exactly where your money will be heading.

Negotiate
Although demand for rental property has gone up in recent years with fewer people able to buy, if you are looking to rent you still hold the upper hand.
There is no reason why you have to accept the listed rental price, instead view this as the maximum you would be expected to pay and see if you can reduce the costs.
Although it's unlikely that you'll be able to get a large discount on your rent, even £10-£20 a month will add up over the course of a standard 6 or 12 month tenancy.
If there proves to be little flexibility where the rent is concerned consider what bills (if any) are included. Some landlords may be willing to cover the costs of some utilities if pushed before you sign.
Remember once you've signed the tenancy you will be tied into the rent and the terms you've agreed, so you are only in a position to improve your deal before you commit.