Points to remember when instructing a lettings agent
Written by

Kevin Winchester

Winchester Lettings Group – www.winchesterlettings.com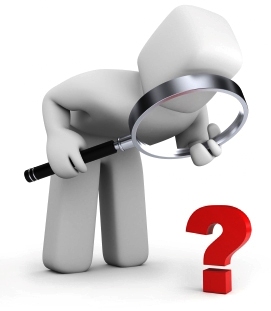 On a property rental appraisal a reputable lettings agent will normally spend time looking round to gauge what are the main selling points to a potential tenant. Once the agent has done this they should be ready to discuss the price, services they offer and implementation of marketing to get the best tenant.


There is no science to valuing a property to rent; it's all about supply and demand with rental property. If the agent has a high demand for a certain property type then they can command higher asking rents. A property "Lister" (nothing to do with Red Dwarf) or "Valuer" will have done some homework prior to his/her visit. They should be armed with comparable properties to substantiate a figure they give, normally 3 similar properties, starting from cheaper, identical and one exceeding the main benefits of your property.


If an agent uses rightmove.co.uk they have access to some excellent reporting tools to aid giving you a rental price; I always use them as its shows competitor properties to-let and let including how long they are on the market for and price trends based on postcode areas.


Having a furnished property can sometimes add to the value; it is more common in central London for instance but less likely to affect the rental price in a more rural area. If you do rent a property with furniture you can claim up to 10% 'wear and tear' allowance against your tax on your lettings income profit so it's worth investigating. Check it out here – http://www.direct.gov.uk/en/MoneyTaxAndBenefits/Taxes/TaxOnPropertyAndRentalIncome/DG_10014027

Important point to note!
If you have an idea of a price you might like to get and already have been given figures by another agent, don't tell them what you think or have already been told until they tell you a price for marketing. There are some agents (not all) that are either lazy or just not experienced to really consider the right price and play to you telling them what you think.


Make us work for your business after all; if an agent doesn't do any homework or pay attention to the likely achievable rent, do you really want them to look after your investment?


Once you have agreed on a marketing price and how they will market your rental, the agent will either talk about the services they can offer or about landlord obligations when renting.


Lettings agents normally offer three service level options:
1) Let only
They find you a tenant and you deal with the tenants – fees vary from two weeks rent to 15% of the rental term.
2) Rent collection
They also collect the rent, send you a rent statement, chase the rent if paid late fees – normally around 8% to 12% paid monthly from the rent.

3) Fully managed

They also deal with every aspect of the rental including dealing with maintenance; this service is favoured by overseas landlords, fees normally have a set up fee from 2 weeks rent and also charge a monthly fee from 6% to 20%.


Please note the fees mentioned vary massively in different areas. Beware of agents promising the earth but charging very low fees; there is always something they charge you for additionally. Also do check agents' terms of business for any hidden charges – a licensed lettings agent is required to explain all fees and charges at the earliest opportunity to you.


The items some agents charge additionally for are:

Tenancy agreements

Tenancy Renewals

Serving of Notices

Inventories

Check-in & Check-out services

Property Inspections

Rent Insurance Protection

Unless an agent is doing a special promotion all agents will charge for:

Gas Safety Certificates

Electrical Testing & Certificates

Energy Performance Certificates

Once you have agreed on a service from the lettings agent they should tell you your obligations as a landlord as listed below:

Permissions to let

Gas Safety Regulations

Fire & furnishing regulations

Electrical Safety Part P regulations

Energy Efficiency regulations

You can download a helpful guide to renting by clicking here.

Please check out my next blog when I will tell more about the landlord obligations to rent in greater detail and also tell you about the Non-resident landlord scheme (NRL) from Her Majesties Revenue & Customs (HMRC).