The right art can help sell your home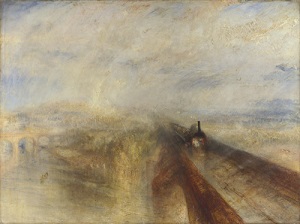 Abstracts, book covers and black and white photographs are the most effective
Art provides that 'aspirational in-the-know- feel

The bread is baking in the oven and the coffee brewing on the stove, now all that is needed is an abstract painting hanging on the wall to get the best price for your home, experts claim.


Easyart, the online art retailer, working with real estate agents and interior designers, found that the right painting is as important as redecorating or buying new furniture when it comes to selling your home and can add thousands to its value and speed up its sale.


Abstracts, retro book covers, black and white photographs and classic landscapes were found to be the most effective at adding "character and colour" to a home and enticing customers to buy the property.


But sellers should avoid art that is too well known such as Monet's water lilies or Jack Vettriano's beach scenes as it is seen as lacking in originality and sophistication.


Controversial art such as nudes or those with offensive words or images should also be avoided.


Marc Lickfett, managing director of Easyart, said:

"A picture for £100 will do as much to change a room as a new sofa or a complete repaint and could help you make a quicker sale for more money.


"So whether you want to freshen up a room or cost effectively dress your flat to sell, pictures are a quick, easy and effective way of doing so. The right art can provide that magical aspirational in-the-know look that everyone craves. It could be the best £100 you have ever spent."



Easyart worked with the property stylists Milc (Modern Interior Lifestyle Concepts) and leading west London estate agents Wilfords to compile the list.


The online art retailer found that abstracts by Mark Rothko, Jackson Pollock and Andy Warhol, came top as their strong but calming colours and unusual compositions added visual interest and character to a room, without being overpowering.


They were least likely to polarise opinion as it's thought 'everybody could relate to them'. They also provided that 'in-the-know aspirational' feel that attracts buyers.


Easyart found that classic Penguin book covers subtly injected personality into homes as well as a cool design aesthetic while photographs by Henry Clarke add a stylish touch with a nod to a bygone era. The revolutionary Old Master, Joseph Mallord William Turner, can still be seen as contemporary in a home setting and provides an air of sophistication.

More contemporary homes in urban neighbourhoods should look to decorate with edgier artwork. Works by ultra hip New York street artist Jean-Michel Basquiat were found to be a good example to use.

Mr Lickfett said:
"Selling your home is about selling a lifestyle as much as the bricks and mortar. Paintings reflect your personality. By having the right ones on the wall you can sell an attractive way of life to a perspective buyer."


Poppy Peace, design manager at Milc, which furnishes properties that are up for sale and for rent, said:

"Properly furnishing your home before selling or renting adds great value and speeds up the selling process.


"It is a cliché but nevertheless true, selling a home is about selling a lifestyle. People want to walk into a property and imagine themselves holding dinner parties.


"We would never furnish anywhere without artwork. It adds colour and gives a home character and personality. We recently had a property that was on the market for a year until we furnished it with art from Easyart – and it sold within weeks."


Geoff Wilford, founder of the Kensington based Wilfords, said the days of just painting the walls white were behind us.

"A route into this apriational wealthy world is through online art retailer Easyart that sells posters and canvases, framed and unframed, by an array of well and lesser known artists such as Banksy, Warhol, Lowry, Picasso, Haring and Bacon to name a few."


Mr Lickfett added:

"As artists like Banksy have helped to open up an interest in art to the wider public, the fact remains that not everyone can afford an original piece of art, or a signed limited edition print.


"Therefore, if you want to woo homebuyers you can purchase posters or canvases of well- known artists through an outlet like Easyart."