Top tips for choosing the right student accommodation for you
At CRM Students
we know that decision making as a student can be manic, from what course, what university and then where to live? Do you live at university and therefore near campus or get that huge terraced house with all your mates?

Here are our top tips to help you choose the right student accommodation:


Location/travel time

Make sure you look at all options for location. City centre doesn't always mean close to your specific University campus – find out which campus you are on and plan all journeys around that.


Facilities/budget

Think about what's important to you and if that fits with your budget. Remember sites with good facilities such as a gym, study space, laundrette, cinema room will potentially save you money doing those activities outside of your scheme.


Community/socialising

We understand that everyone wants to do their own thing at university, in particular who you choose to spend your time with outside of lectures. It's surprising where you can meet other like-minded people. We have a lot of people living in studio accommodations who love having their own kitchen/bathroom but then enjoy having a load of friends literally next door if they need.


Environment/a place to study and live

We know how much pressure there is whilst you are studying, that's why we think it's vital you look for a space not just to live but also to give you everything you need to study. Make sure you look at internet speed, upgrade options, shelf space (for those books) and a good desk and comfortable chair – you will be spending a lot of time in it!


Local amenities

If you can, always go and look around a property. Find out what cafes/bars are good, if they offer student discount and if there somewhere you can get that much needed pizza without too long to get back.


At CRM Student's we understand you have a busy life so we want you to be comfortable with where you live. Whether you already have lots of friends, don't know anyone at all or want some privacy- we want our community to suit you. We don't force you to come to parties (in fact we completely get that you might not want to) but we welcome you to come to our events over the year and if you have suggestions for us- even better! What's most important to us is that there is something for everyone.


We know security is important,  that's why we make sure we offer things like CCTV, lockable bike storage, parcel service and night wardens. All our schemes have on- site management and maintenance teams working for nobody else but you. They not only are there to have a cup of tea with but fundamentally to make your life easier- sort out maintenance problems, make paying your rent easy and keep you updated with what's going on. Ultimately a friendly face for you to know and trust throughout your time with us- you'd be hard pushed to find that in your normal house!


Ultimately at CRM Students we want the building to be your place to be you. Why not come and see for yourself- we'd love to show you around.

---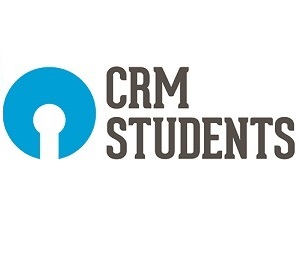 We're really proud to be the largest private student accommodation provider with 61 properties across the UK. From London to Edinburgh down to Bristol and Exeter there aren't many places you can't find us!



The range of our sites gives us a great variation of room types. From en-suite rooms- great for living with your mates, making new friends and not fighting over who cleans the bathroom through to luxury studios where you can fully focus on you whilst still having us there under the same roof if you need us! We also ensure all our rooms offer high-speed broadband or Wi-Fi so you are able to get access to what you need straightaway.