What to Look for in a London Buy to Let Area

Before a buy to let surcharge of 3% was introduced this April, prospective landlords rushed to find the best properties in London to fill their books. Now that several months have passed, many more are now assessing their options in the city as finding the right investment area has become the most prevalent criteria in the midst of economic change.
As an estate agent with an long-standing reputation in the sector – with 98.4% of our managed lettings properties experiencing no void periods – Shaws Kensington always keeps a watchful eye on the London markets so that we know how best to serve our clients. Over the years we've noticed a few shared factors amongst our most successful London buy to let areas which we'd like to share with you today.
Area improvements
There is a golden rule in London that you can't ignore: regeneration has a dramatic effect on property prices. There's no denying London's popularity as a global destination; the cosmopolitan city of London was named the best city destination by TripAdvisor this March, and was voted the most desirable city in the world for workers in 2014. A 'promising' location in this instance does not mean the cheapest or the most expensive area but a place where people work, take their children to school and choose to stay during the weekend. Ask yourself the following questions:
What differentiates your chosen buy to let neighbourhood?
Is it positioned along a commuter belt?
Is the area well connected?
Are there transport upgrades nearby?
How has the market fared aftershocks to the economy?
The more knowledge you have, the better the chance of purchasing a worthwhile investment.
High footfall advertising
If an area is popular now, chances are that it is either in the midst of regeneration or it has been a hotspot for quite some time. A dense population is one measure of a healthy buy to let market, the other is an available high street advertising platform with high footfall to promote your property. As a prospective landlord, you need to consider each stage of the process, from buying the property to filling it over the long term. Property outlets that are sandwiched between prominent transport stations in London, which experience continuous high footfall throughout the year, are best placed to advertise local privately let properties so be selective when choosing your property agent.
Tap into the student market
Not every property sector has felt a pinch this year. British universities have increased construction spending by 43% to expand campuses, and construction contracts worth £2bn have swapped hands for planned projects between 2017 and 2020. The sector remains positive and is ready to accommodate growth since the cap on the number of undergraduates entering university has been lifted. English-speaking countries still have the edge in the student housing sector, but while developers increase their efforts to provide luxury student accommodation – particularly within London – to chase the best yields, existing housing stock waits in the wings to provide shelter for students leaving university-funded housing options. Tap into this market by choosing an area with an existing student population, a low crime rate, plenty of bars and pubs, and of course education institutions around the corner.
Yield vs. capital growth
There are two ways to make money from a privately let property: rental yield and capital growth – the combination of the two make up the overall annual return. Based on this formula, London retains its position as the best city for annual returns, with a rate of 18.2% in the year to March this year. West London property areas like Brentford are on the rise with regeneration in the pipeline, while average rental yields of 7.4% has promoted parts of East London this summer. Capital growth can be hard to predict, but there are a few indicators of growth potential: areas which have a high population of younger people in their 20s and 30s will inevitably experience fast price growth; the local high street is up-and-coming, with plenty of independent restaurants and shops to satisfy local renters; and areas which aren't teaming with estate agents on every curb.
---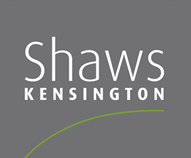 Written by Shaws Kensington.
Call now on 0207 3869996 to find your perfect buy to let property in London.