Is a Scottish landlord exodus on the cards?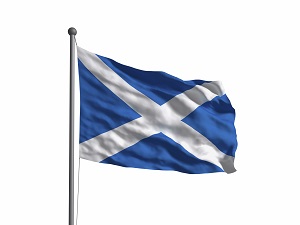 Following the recent Conservative election win, the English and Welsh PRS have breathed a sigh of relief with regards to the Labour parties proposed rent controls and longer tenancies.
Neil Woodhead at Ready Rentals looks at the implications for Scotland.
Are you aware of the latest Scottish PRS strategy?
The Scottish Private Rented Sector strategy 'A Place to Stay, A Place to Call Home' was published in May 2013 and sets out this vision for their buy to let sector:
'A private rented sector that provides good quality homes and high management standards, inspires consumer confidence, and encourages growth through attracting increased investment.'
Expected to pass into law later on this year, ministers want to change the way PRS landlords in Scotland can go about repossessing their properties. Specifically, they will remove the "no fault" ground for repossession and be allowed to implement rent controls in city "hot spots" if the market was to ever overheat.
What is the "no-fault" ground?
Under the "no-fault" ground private landlords can currently reclaim their property simply because the fixed term has ended. It's widely associated with giving landlords confidence to invest, which is evidenced in a recent CityLets survey; where 39% of Scottish landlords surveyed stated if these changes went ahead then they would have no choice but to cut back on their portfolios or leave the sector entirely. Aiming to give Scottish tenants better security of tenure, many now feel that these two controversial proposals are "anti-tenant as well as anti-landlord", with a "Scottish landlord exodus" predicted too.
Having been involved in these issues through my RICS Group and the PRS4 Scotland Group, I personally welcome the streamlining of tenancy documentation as it will make everyone's lives easier. However I fail to understand the reasoning behind extending tenancies to 3 years, when my average let period, like most agents, is between 12 to 18 months.
As many others do, I fear that rent controls and the loss of the "no grounds" tenancy termination will have a detrimental effect on the Scottish Housing Market, as it will inevitably discourage new landlords to invest here. And unless the government starts building new, affordable homes ASAP this will lead onto an acute shortage of Social Housing in the Scottish PRS market.  We already have rent caps in place due to the LHA rates, which have successfully brought down the rents in our area for Social led housing. I believe the problem here is that the government just don't understand the PRS. They're 99% focused on Social Housing but ignoring the main market, which is functioning very well.
And although the CityLets stats prove that the majority of landlords feel "vilified" by policy makers and that legislation is too weighted in favour of the tenant, I'm not sure whether these representations are a true reflection of the small Landlord who provide accommodation in the Social Sector.
---

Ready Rentals is a new and unique automated management system, allowing you to be in complete control of your rental property and find perspective tenants and reference them.  Ready Rentals – the system that works for you and your investment.