Let the market determine the value of your property
Whether we like it or not, the fact is that the market will determine the value of your property. In the old days, estate agents were the authority on valuation, but with the information now provided on Rightmove as well as sold house price data, buyers have a better understanding of a property's value. So, whatever price you list a property at, the market will decide what it is worth.
It doesn't matter how great you think your property is – if the price is a lot higher than others in your road – buyers will look elsewhere, particularly when there is better value stock available.
When we provide a price guide, we look at various online resources and amalgamate the data on comparable properties. Local agents will do exactly the same; Rightmove Plus provides agents with all of the data they need to value a property. Of course, local experience comes into play, but all that gives you is an accurate valuation; it won't impact the selling price.
In my experience – nearly 20 years as an estate agent, vendors shouldn't be overly concerned with a valuation. With the internet, they can do their own research, price their property competitively, and the market will determine what they end up getting for it. I can provide numerous examples of where a property, which has been listed competitively, has gone on to sell well over the asking price, with multiple offers received in the first week. And yes, we have plenty of examples outside of London, including in the North of England. Conversely, we have examples where the vendor has listed at an unrealistic price, the property hasn't sold, and they've been forced to accept an offer below the asking price.
In the age of the internet, the mechanics of the housing market in this country have changed. Through online marketing, you are exposing your property to the widest possible audience. You should trust that – if your property is priced reasonably – it will interest everyone looking for that type of property in that location. Pricing too high is counterproductive to your objective of getting the best possible price and selling quickly. Your property will take longer to sell, fact, and you will limit the buyer interest you need to spark a competitive bidding process that invariably leads to higher prices. What's more, when a property has been on the market for a long time, buyers will start to think that something's wrong with it.
To give yourself the best chance of success, however, you must provide full information when marketing your property. According to Rightmove, properties listed without full information achieve fewer click-throughs, fewer enquiries, and fewer viewings. Don't limit buyer interest needlessly. We try to provide at least 10 photographs – showing all of the property's main (bad or good) features – as well as a detailed floorplan. A good floorplan shows more in 10 seconds than a description will in 10 minutes, yet so many agents still list properties without them.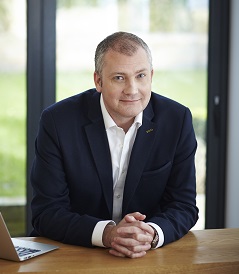 Vendors need to move away from this fallacy that listing their property at a higher price will get them a higher price. If you want to sell your property at the best possible price and in the shortest amount of time, do everything you can to boost buyer interest, and that includes letting the market determine the value of your property.
---
Russell Quirk is founder of fixed-cost online estate agency eMoov.co.uk, which has been backed by James Caan's venture capital firm Hamilton Bradshaw Real Estate. Follow Russell on Twitter @eMoovCEO.