A guide to picking a removals company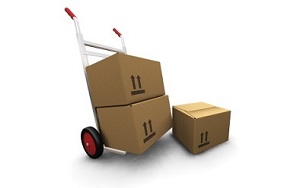 Written by Rightmove's Mark Bailey, Head of Removals
Whether you're moving down the street or across the country, picking the right removal company can really help reduce the stress of moving.

This guide aims to help you make an informed choice of who to use to help you move your home.


Do I need a professional mover?


If you would prefer not to have the hassle of physically packing all your worldly goods and then worrying about transporting them all safely to your next home, then using a professional moving service is probably for you.


Professional movers can help enormously, especially if you have a lot of possessions, a number of valuable items or if you need to move to a deadline.
Find a professional mover now with Rightmove Removals Service.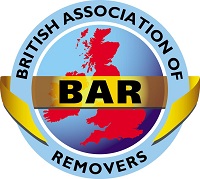 How to choose an experienced and reputable remover


Moving home can be one of the most stressful experiences of your life and choosing the right removals company can be a daunting prospect. We recommend contacting a member of the British Association of Removers (BAR); they have the experience, training, insurance and professionalism to carry out your move to the highest standard.


The BAR is the oldest and largest trade association for removers and has been dedicated to promoting excellence for more than a century. For this reason, Rightmove's removal quote service only uses members of the British Association of Removers.

For more advice on choosing a remover read our Frequently Asked Questions about choosing a removal company.




Getting ready – What's next?


Before you commit, think about all the services you might need for moving; removal companies can also pack your belongings, store them and supply packing materials to keep them safe, helping you tie off any loose ends. Make sure you enquire with our removal firms as to what extra services they can offer you. Research beforehand could save you a lot of running around and extra quote searches.


Why trying to pay less could cost you more


It may be tempting to hire a no-frills removal firm and it could seem like a cheaper move in the short term, but it can be a false economy. If something goes wrong (and we hear lots of stories from people hiring non-BAR removals firms based on price who were let down at the last minute, had firms turning up with unsuitable vans or inadequately prepared or trained personnel) you may not have as much protection or options to things put right.


With our removal quotes service you are covered by the British Association of Removers strict Consumer Code of Practice, which is approved by the Trading Standards Institute, thus ensuring you get the best quality of service and protection for your worldly goods. So if you're planning a move try out Rightmove's free removals quote service now, to find professional and reliable removal quotes in your local area.