Average asking prices drop for second consecutive month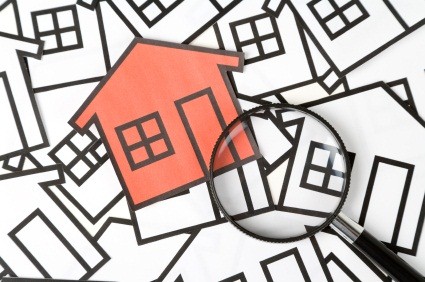 New sellers' asking prices in August dropped by 2.1% over the past month, a year-on-year fall of 0.3%, to leave the average asking price for a property in the UK at £231,543. At a regional, just two areas in the UK saw average asking prices increase in August – Yorkshire & Humberside, where prices edged up 0.1%, and Wales which saw a 0.8% increase.


The falls this month mirror the post-credit-crunch pattern of falls in August that has remained consistent since 2008. However, although this is the fourth year of economic uncertainty, the average price at which new sellers market their properties remains in the same ball-park when compared to both last year and the onset of the credit crunch in August 2007. These figures show that the country has avoided the downward spiral of widespread price slashing that has been a common feature of the property downturn in many other countries with similarly highly geared housing markets.


Miles Shipside, director of Rightmove comments: "While the world's financial jitters are now playing havoc with stock markets and our future pensions, there are bound to be concerns about the impact on assets held as bricks and mortar. While the repeated shocks to the financial system have severely limited transaction numbers compared to pre-credit-crunch levels, the last four years have seen them stabilise, with an uneasy balance developing between those that have a pressing need to sell and those that have a good reason and the capability to buy. Sellers' initial asking price aspirations have remained remarkably stable, and in spite of the continuing global economic unrest, the UK housing market has several unique factors that should help to insulate it from downside risks".


One of the main upside factors preventing major house price falls is that the supply of new sellers remains subdued at 30% below August 2007 levels. This lack of confidence and/or ability to come to market stops an oversupply of sellers from bidding each other down. Additionally, Bank of England base rates now look set to remain unchanged until at least 2013. As well as helping those whose finances have deteriorated to service their debts and remain in their homes rather than becoming forced sellers, it is a further boost for deposit-rich buyers. Their mortgage rates are set to remain historically cheap, helping to fund their trading-up or other housing investments.


Shipside comments: "We are four years into this journey, and it still looks like a long road ahead. The UK does not have the chronic over-supply of property seen in many other countries, due to restrictive planning laws and tight central control of local government finances, leading to low levels of new build in both social housing and the private sector. Demand for housing is high due to demographic changes, including net immigration, boosting household numbers. These factors give our housing market more balance and stability, but perversely prevent a possibly quicker but more painful route to recovery via lower prices with higher transaction volumes."