Average asking prices in Wales drop by 1% in June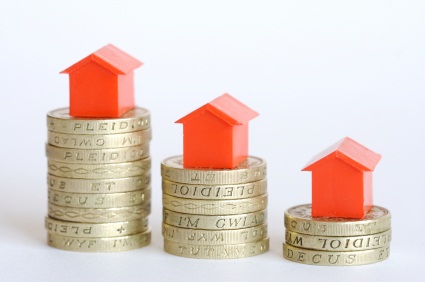 New sellers in Wales dropped their asking prices by an average of -1% in June to leave the average asking price for a property in Wales at £168,850. This was in contrast the overall national picture in the UK which saw average asking prices increase by 0.6% in the month. Overall 2010 appears to be mirroring 2011 where average asking prices rose throughout the first half the year before falling and Rightmove forecasts a similar pattern this year given current market conditions.


Miles Shipside, director of Rightmove comments: "2011 looks like a case of déjà vu, with the tide of housing needs yet again failing to breach the levée of restricted mortgage funding. As the seasonal surge in demand begins to fall back, new sellers' asking prices will also have to ebb away. With mortgage approvals stuck at half the normal level, the number of sellers who can find a buyer is likely to be reduced by a similar proportion. Sellers will need to paddle hard to catch a buyer with funding, or they will find themselves well and truly grounded and unable to move home".


However, this national pattern is subject to regional differences. Areas with deposit-rich buyers and limited property availability are seeing active markets with prices holding steady or rising. These are more concentrated in the south and east of the country, and those regions stand out in this month's Rightmove House Price Index. All the southern regions show rises month-on-month, with London setting a new record, and the South East the highest average asking price for three years. In contrast, all but one of the six north and midlands regions, including Wales, show monthly falls.


Shipside concludes: "The 'wealth gap' between the south and the north is widening, which shows itself in rising prices in the south this month, with prices going backwards in the north. However, wealthier locations in the north are definitely bucking this trend with brisk activity, and poorer areas in the south are struggling just as much as similar areas in the north. Earning power and the ability to raise a decent deposit are the deciding factors, rather than your location on a map".


The larger falls this month were seen in South Wales, where average asking prices dropped by -1.6%, compared to falls of -0.4% in North and Mid-Wales. However in the main southern cities of Cardiff and Swansea average asking prices held up, rising by 2.9% and 1.1% respectively.