Current Location search: find nearby properties wherever you are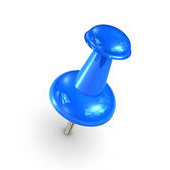 It's a Bank Holiday weekend and you're having a short break in Hunstanton, Norfolk.
It's a beautiful day, the sea is calm and you've just finished your fish and chips; exactly what the doctor ordered.
In no particular hurry, you slowly take in all that's around you; the children happily comparing crabs they've each caught in buckets, dogs and their owners playing on the sand, the beautiful, calming sound of the waves gently coming and going with the tide, and of course, the fresh, clean air. Feeling relaxed and with the rat race behind you, day dreaming kicks in as you begin to wonder how much a little cottage here might set you back these days.
You have to admit, it's something we've all been guilty of doing at one point or another. Not to mention the browsing of estate agent windows, checking to see if there just might be something affordable (or failing that, just looking at what you could get for your make-believe millions!).
As such, it will most likely come as no surprise that
around 20% of all new searches via our mobile applications utilise the 'current location' search facility,

ensuring people all over Britain are instantly connected to property in their locality.

So the next time you're stuck in traffic on the bus, sat on the sofa at home waiting for Downton Abbey to start, or even in the queue for Buckingham Palace, why not give 'current location' search a whirl and see where it takes you.