Downward price trend ends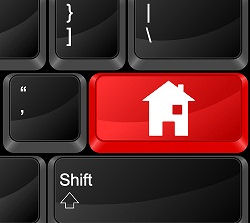 Rightmove's House Price Index for January found that 2011 began with the first increase in new sellers' average asking prices for three months, an increase of 0.3% (£711) following substantial falls amounting to 6.2% during November and December. This month also offers some early indicators of potential buyer and seller activity and the property market patterns that may emerge in the year ahead. New stock levels this month are at a two year low, and we expect this lack of property coming to market to assist an upward trend in new sellers' average asking prices for the next three months as it coincides with the run in to the spring moving season.


As well as the slight rise in new sellers' asking prices, there have been signs of pent-up buyer demand in January with Rightmove recording record levels of internet traffic. For the past three successive Monday's Rightmove have had their busiest ever day, starting on Monday 10th January with 28.3m pages, which was toppled on Monday 17th with 29m pages and finally Monday 24th which saw a staggering 30m web pages of property served.  This activity pushed Rightmove up to as high as 7th in terms of most used websites by UK users.


Rightmove director Miles Shipside comments: "This month's price rise will come as a welcome respite to prospective sellers as they had witnessed falls in five of the previous six. The sustained period of record internet property traffic we have seen at the start of the year also shows that the prospective mass market is searching avidly to find the right buy."


Rightmove's January House Price Index reporting period also found that new listings coming to market were at their lowest level for two years, no doubt influenced by the snowy conditions of December. This stock shortage will go some way to underpinning prices, especially for areas and property-types where demand is high. It will be interesting to monitor how new listings pick up over the course of the month as the early part of the year is often a busy period across the property market. However one thing that may have a negative impact on the market is the rise in VAT, in particular those looking to make a financial commitment in the already challenging first-time buyer, terrace, flat or semi-detached markets.


Shipside adds: "Everyone now sees less money in their wallet as a result of the VAT increase and so stability in base rates for the majority of 2011 is very important if we are to avoid the destabilising effect of increased repossessions and encourage greater transaction volumes."