Draw A Search: your home search made easier
One of our most-loved tools, Draw A Search, is the easy way to customise your property search, helping you to view the most relevant properties faster.
Whether you're at the start of your search journey and open to living in a number of nearby areas, or you know an area well already and simply want to exclude or include certain streets, Draw A Search can help you.
Here are just some of the great things about Draw A Search:
Draw custom search areas
If you're interested in a broad area, perhaps because you don't know the area very well yet, or you're open to the idea of living in a number of places, drawing your own search area can be a great way to combine multiple locations into one handy search.
Combine multiple towns, villages, cities or boroughs into your search and then simply apply your other criteria to provide a snapshot of all suitable properties in just one view.
Edit existing search areas
With Draw A Search you can edit our pre-defined location areas, allowing you to create bespoke views of the towns or cities you're looking to move to.
Perfect if there's a particular area you're really keen to live in, and also if you would like to exclude part of an area, Draw A Search lets you tailor locations to your exact requirements.
Save your custom searches
Easily access and edit your drawn areas and searches on all your devices by saving your drawn areas. Simply sign in, or create an account, to save your searches.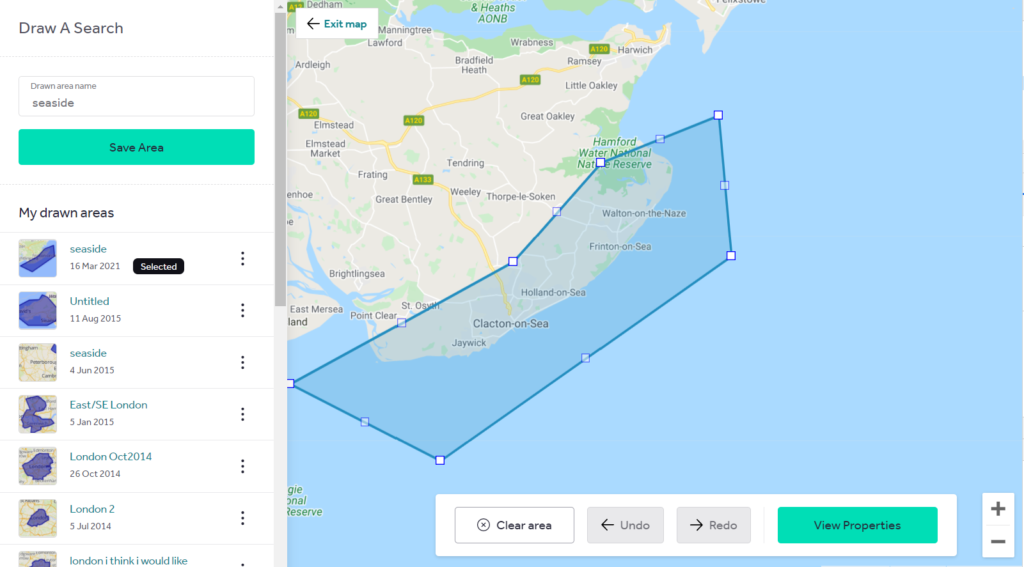 Have you tried Draw A Search yet?