Early days of Help to Buy fail to halt usual pre-Christmas fall in new seller asking prices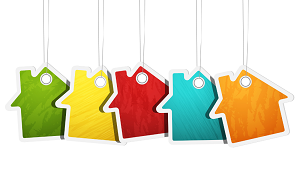 The average asking price of property coming to market fell by 2.4% (-£6,181) in November, in line with the usual pre-Christmas slowdown.

This compares with an average November fall over the last three years of 3%, so while this year's drop is slightly more muted, it still reflects a reduction in the number of good quality higher-priced properties coming to market as the festive season approaches.

However, the underlying recovery of the housing market continues. With site traffic on Rightmove up and available property down, there are indications that momentum is building for 2014, as we await any tangible impacts of Help to Buy Phase Two.


Miles Shipside, Rightmove director and housing market analyst comments: "At this time of year, it's mainly those with a more pressing need to sell that come to market, driving average asking prices down. It takes a lot to throw people off course from marketing after rather than before Christmas, and in spite of the most positive selling environment since the start of the credit-crunch in 2007, it seems potential sellers will not scratch their seven-year home-moving itch early and will be waiting until at least 2014."


Despite the premature hype following the Prime Minister's decision in September to bring forward Phase Two of Help to Buy, it is still too early to assess its impact. Estate agents report it has definitely contributed to the growing mood of optimism, but research by Rightmove amongst over 40,000 potential home-movers indicates that the challenges, limitations and benefits are yet to be fully understood.


One in four potential home-movers unaware of Phase Two extension, some of whom have not heard of Help to Buy at all

Rightmove's latest survey reveals confusion over its extension to existing properties and a lack of awareness of the scheme as a whole among some home-movers. Potential first-time buyers and potential first-time sellers, both very important target audiences, have similar misapprehensions.


Shipside notes: "There is no doubt that Help to Buy has helped raise frustrated movers' interest and hopes. However, our survey draws on a massive sample size of those who stand to benefit most from Help to Buy, so there is more work to be done by Government and industry if one in four of those who are currently hunting for property risk missing out on a leg-up onto the ladder or a welcome shove up to their second home. When questioned further about their understanding of the scheme's detail, knowledge gets even sketchier."


Bubble-preventing Mortgage Market Review bares teeth as estate agents report few Help to Buy mortgage applications have so far been approved

Mortgage lenders are implementing the recommendations of the Financial Conduct Authority's recent Mortgage Market Review, ensuring that they do not return to the poor practices that became prevalent pre-2007, and that they apply tighter rules when assessing borrowers' ability to repay.


Shipside observes: "Those fearing a return to a credit-fuelled bubble will be reassured by the teeth of the new rules and how they are clamping down on the aspirations of some of the early hopeful applicants into the Help to Buy mortgage arena. Some agents report very few approvals, and one of the active Help to Buy lenders has so far approved only 169 mortgages out of 1,075 applications. The feedback from agents seems to be that you have to be squeaky-clean and the chances of being approved are better with at least a 6% rather than 5% deposit."


Signs of greater choice for first-time buyers as flat and terrace listing numbers hold up?

New seller numbers declined this month as we run up to Christmas break, though flats and terraces, the typical choices of first-time buyers, have fallen more slowly (-2% and -10% respectively) than detached (-12%) and semi-detached (-11%).


Shipside adds: "It is very early days, but given first-time buyer demand is expected to be the big winner from Help to Buy, it is encouraging that the decline in property coming to the lower end of the market is less marked, especially for flats. More supply of properties means more choice for buyers and less upwards price pressure."