Why are so many buyers escaping to the country?
If you're considering a change of scenery, you're not alone. Our latest research has highlighted that lots of people living in the biggest UK cities are now planning a move to the countryside.
In fact, we've found that enquiries from city residents about village homes for sale, have risen by 126% across June and July compared to the same period last year.
As we'll explain later, this dramatic increase has largely been driven by the lure of having more outdoor space, which often comes at a premium within cities, and the desire for a quieter lifestyle– two things that people have really come to value this year.
Perhaps unsurprisingly, the surge in buyers looking to swap city for village began back in April, and shows no signs of easing up just yet.
The most notable trends are among those currently living in Liverpool, Edinburgh, Birmingham and London.
In Liverpool, for example, the number of residents looking for a village lifestyle is up 275% on last year.
Not every city dweller is looking to leave, and many are continuing their search either in the same city or nearby towns. However, the uplift in 'town' searches pales in comparison to those looking for 'villages'.
Only one out of the ten cities – Leicester – has seen a bigger increase in people looking to move out to towns than to villages.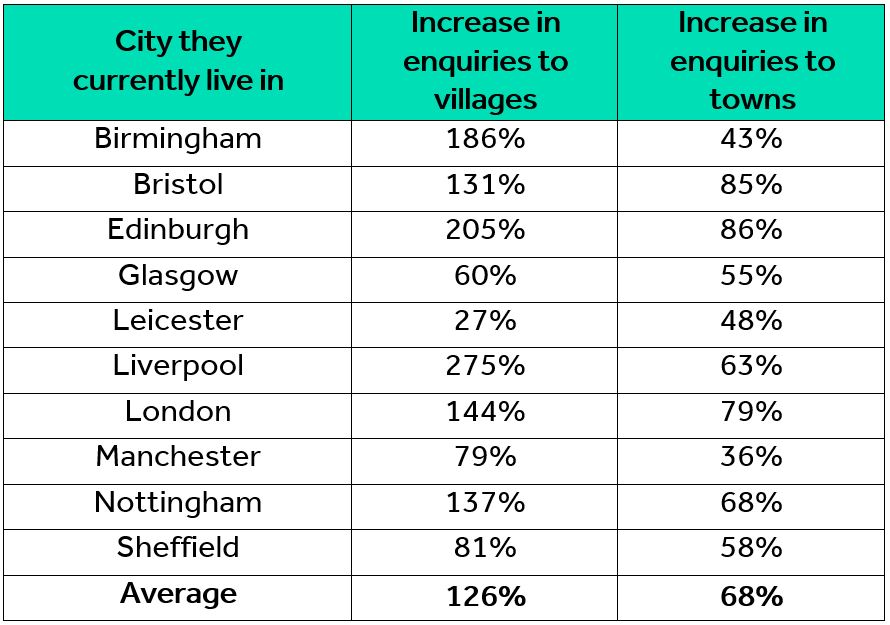 In some locations there are still more people looking to move within the city than outside of it, but for the majority the proportion looking to stay in the city has dropped.
The most notable shift is in London where last year 45% of Londoners were looking to move outside of London, and yet this year it's increase by 9% to 54%.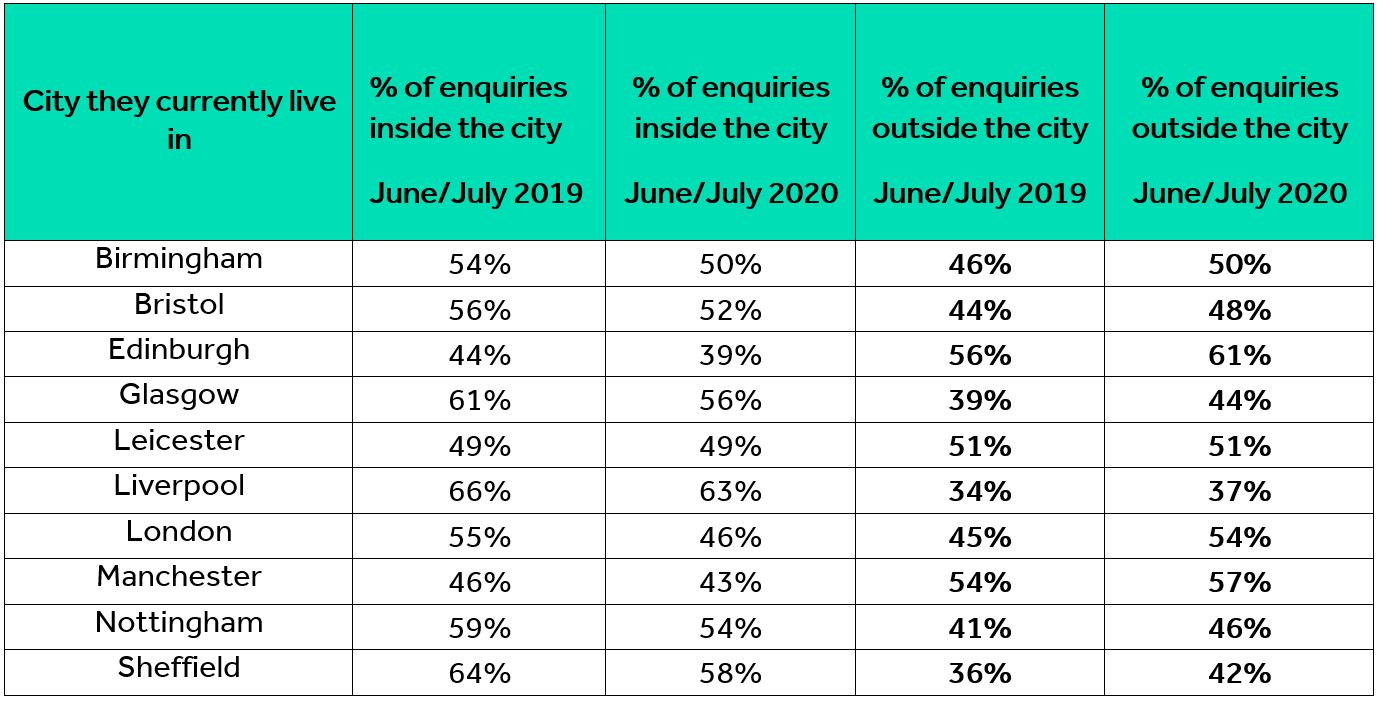 What do the experts say?
Our resident property expert Miles Shipside explained that whilst people are looking to move to the countryside, they're still planning to stay in the same region.
He said: "The lure of a new lifestyle, one that is quieter and has an abundance of beautiful countryside and more outdoor space, has led to more city dwellers choosing to become rural residents.
"We saw a shift as early as April in more people living in cities enquiring about moving out of that city, and this trend has continued. The most popular village moves are still within the same region the home-hunters are currently in, as it's likely they'll keep their current job but may have the flexibility to commute less often and set up their working space at home."
READ MORE: What's the most popular village in the UK?