Average asking prices increase for the sixth consecutive month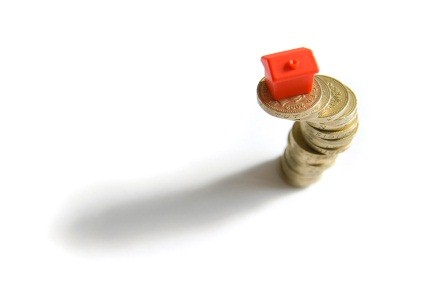 June saw Rightmove record the sixth consecutive monthly rise in new sellers' average asking prices, up by 0.6%. At the halfway point of 2011 price statistics are following a very similar pattern to last year, with overall gains of 8.1% (£17,984) this year compared to 7.4% (£16,303) in the first half of 2010. However, the second half of 2010 saw a steady fall in average asking prices and we predict that this pattern will follow this year.


Miles Shipside, director of Rightmove comments: "2011 looks like a case of déjà vu, with the tide of housing needs yet again failing to breach the levée of restricted mortgage funding. As the seasonal surge in demand begins to fall back, new sellers' asking prices will also have to ebb away. With mortgage approvals stuck at half the normal level, the number of sellers who can find a buyer is likely to be reduced by a similar proportion."


The average asking price for a property coming to market this month is £240,394, the highest figure Rightmove has ever recorded in the month of June. One of the peculiarities of this downturn is that prices in some parts of the country are at all-time highs, as there have been stock shortages in many areas where mortgageable buyers and cash buyers want to live. Overall we see a stagnant market, with mortgage levels at half those of 2007 yet a majority of sellers not having to sell urgently. This has given the market a deceptive sense of stability, though it is an uneasy balance that could be tipped into a price surge if and when mortgage finance returns, or significant price falls should the number of forced sellers increase.


Apart from a few blips, this position has remained the same for the past four years and looks set to continue in the absence of further major shocks to the banking system or wider economy. However, we expect there to be some modest downwards price pressure in the second half of this year, as average unsold stock levels per estate agency branch are continuing to rise in spite of the number of properties coming to market remaining subdued. This increase in stock levels gives more bargaining power to potential buyers, who remain active as demonstrated by record search activity on Rightmove in May.


Shipside comments: "High levels of unsold stock and record asking prices cannot remain happy bedfellows for long, so we expect to see this romp away from reality to reverse itself in the second half of the year as the over-supply of property and under-supply of mortgages reassert themselves and exert downwards price pressure. This could be good news for buyers who have been sitting on the sidelines."


Areas with deposit-rich buyers and limited property availability are seeing active markets with prices holding steady or rising. These are more concentrated in the south and east of the country, and those regions stand out in this month's index. All the southern regions show rises month-on-month, with London setting a new record, and the South East the highest average asking price for three years. In contrast, all but one of the six northern regions show monthly falls, and three of them have fallen year-on-year.


Shipside concludes: "The 'wealth gap' between the south and the north is widening, which shows itself in rising prices in the south this month, with prices going backwards in the north. However, wealthier locations in the north are definitely bucking this trend with brisk activity, and poorer areas in the south are struggling just as much as similar areas in the north. Earning power and the ability to raise a decent deposit are the deciding factors, rather than your location on a map".