Five top tips for getting your winter garden spring ready
It's spring, time to banish slimy decking, dead potted plants and weedy paving. Whether you have just moved into a new home or you are getting ready to put your property on the market, now is the time to get into the garden and give it a good tidy up.
It doesn't have to be hard work. Try these five easy tips to banish the winter gloom and get your garden spring smart so you – and your soon to be allowed guests – can relax and enjoy it all summer.
Tidy up weeds, leaves and borders
First things first, half an hour's tidy up will make all the difference. Clear up fallen leaves, cut back dead stems and give the borders a good weed.
A hand hoe or three-pronged weeder will make short work of most garden weeds while a weeding knife can get into the cracks in paving.
Or just dribble the dregs of your just boiled kettle on weeds in paving – they'll shrivel up in no time.
Once you've weeded the borders, you can make them look super smart with a mulch of bark chippings.
Just spread them onto the surface of the soil around your plants.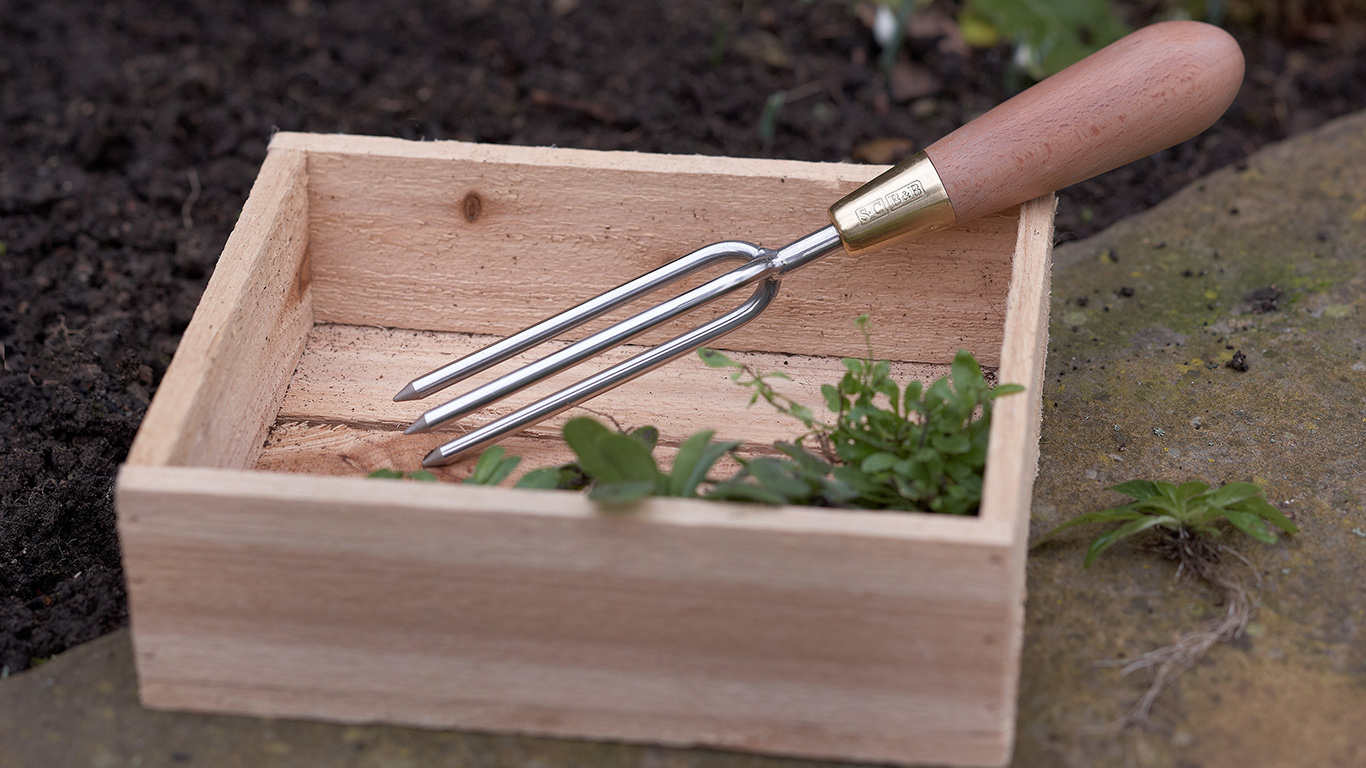 Clean decking, paving stones and the BBQ
Slimy decking and paving stones are a real turn off but are easily remedied. A jet washer will make short work of both. Use the lowest pressure setting on wooden decking to avoid damaging the timber and when washing near to flower beds use a plank or other barrier to stop accidentally spraying soil everywhere.
A stiff brush will do the job too. It may also be wise to apply an oil to wooden decking to make it last longer. Outdoor furniture can look pretty ropey at this time of year too – scrub wooden furniture with warm soap water.
It's a good time, too, to invest in a new furniture set. If you're prepping the garden to put your home up for sale, an attractive seating area can really sell the garden, and you can always take furniture with you.
Clean barbecue grills with warm soapy water and a wire bristle brush (or balled up aluminium foil).
Tame climbers and prune flowering plants
Sometimes gardens get away from you and before you know it that little climber or bush you planted has turned into a monster smothering everything else.
Honeysuckle, clematis that flower late in the summer, ornamental grasses and buddleia can be cut back hard now.
Climbing roses need pruning back to one bud from the main framework and dead hydrangea flower stems back to a pair of strong buds. If in doubt about how to prune something, the little RHS book Pruning Plant by Plant is indispensable.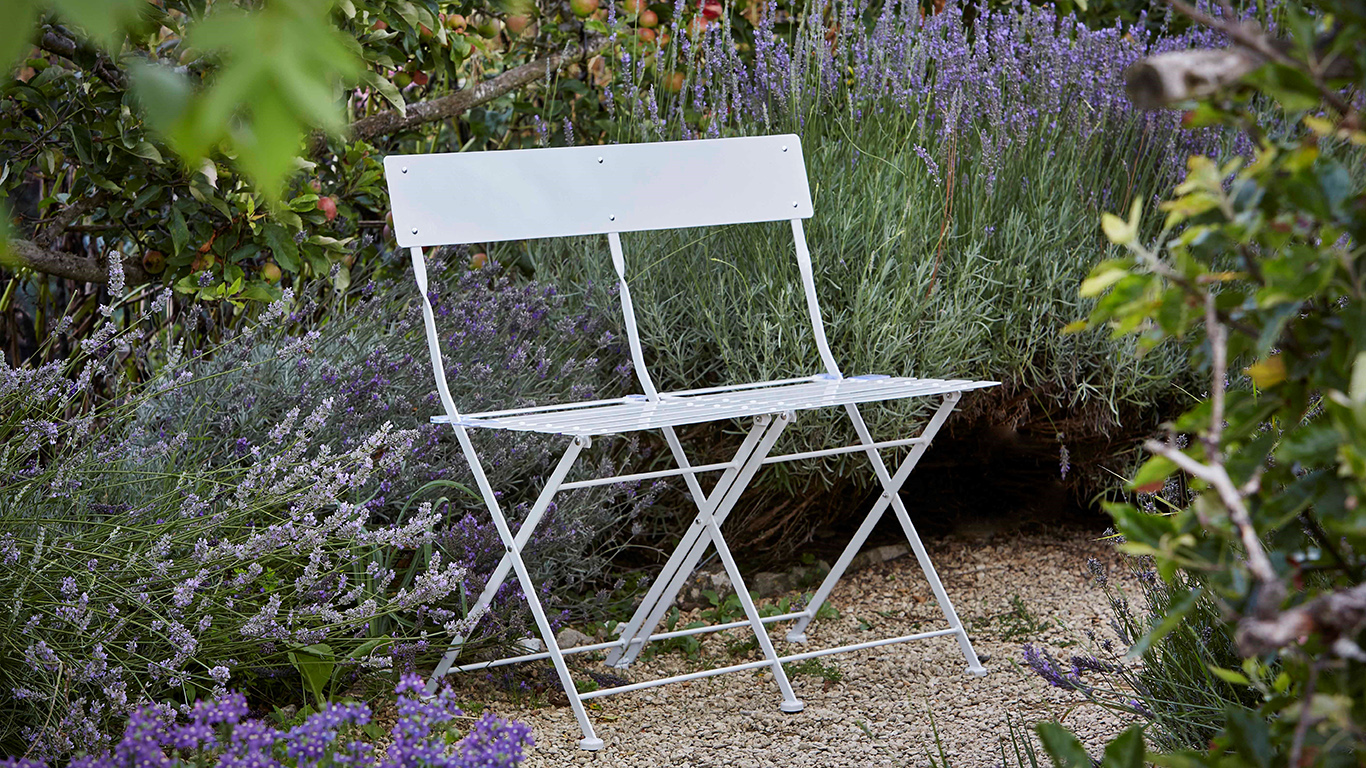 Sort your lawn
A neat lawn is a shortcut to make the whole garden look tidy. Give it a mow and neaten the edges with a spade or a half moon lawn edger.
It's amazing what a difference this makes to the feel of the garden. Bare patches can be sorted out with a sprinkle of grass seed or Miracle Gro Patch Magic that combines grass seed, feed and coir to settle the new seed in.
It's also a good time to sort out bumps or hollows. Push a spade down into the area making a cross shape then carefully peel back the turf. If it's a bump, just remove some of the soil to make it level.
If it's a dip, add a spade or two of top soil (nick some from your flower beds) and replace the turf on top. The soil will compact down so aim to make it slightly proud so you end up with a level surface. Tread it down carefully and give it a bit of a water.
Replant pots and sow hardy annuals
Those annual flowers that looked so pretty in your windowboxes and pots last year are likely to be looking dead now. Use a trowel and remove the dead plants, shaking off as much compost as you can from the roots back into the pot.
Then top up with fresh peat-free multipurpose compost and a handful of slow-release fertiliser and replant with new ones.
For mood-lifting colour for smaller pots try lobelia, bacopa, calibrachoa or pelargoniums while for bigger pots you can't beat lavender, agapanthus or dahlias.
Or why not sow some flowers? If you're renting, now's a great time to sow hardy annuals such as poppies, corncockle, marigolds, nigella and cornflowers that will fill your beds with orange, pink and blue by June.
Images provided courtesy of Cult Furniture, Annabel James and Garden Trading