London bucks price fall national trend this month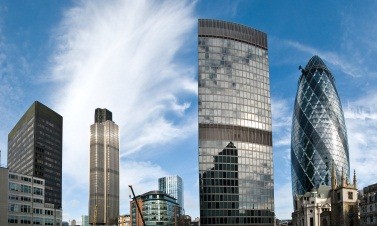 New-to-the-market sellers in London slightly reduced their average asking prices by 0.4% this month, retaining most of last month's large gains when Rightmove recorded prices going up by 5%. London continues to buck the national trend as generally the UK saw a much larger average price fall of -3.2%.


Miles Shipside, director of Rightmove comments: "In times of economic uncertainty, there is a flight to quality when it comes to where people choose to invest. London's limited property supply and domestic as well as international demand are helping to insulate its property prices from some of the downward pressures being experienced elsewhere in the country".


London's property investment health is also shown when comparing average asking prices compared to a year ago, with a growth annual rate of 3.5%. This is the highest of any region and compares to the national average of 1.3%. The number of new sellers coming to the market dropped by 9.1% on last month as the approaching Christmas season starts to discourage sellers from entering the market.


Of the top risers this month, boroughs in the better-heeled west of London fare better than those in the east. Three out of five of the highest risers in asking prices are in the west, with Hammersmith and Fulham top at +3.6%. The City of Westminster and Kingston upon Thames also feature in the top 5 gains. The east of London records three fallers in the top five greatest reductions, with Newham average asking prices being down by 3.3%. Barking & Dagenham and Waltham Forest also feature in the bottom 5 performing boroughs.


Shipside adds: "Perhaps this is also evidence of a flight to quality, where buyers have more confidence to proceed in a more renowned residential location, especially if a shortage of supply forces them to move quickly".