Happy? You are if you're in Harrogate: Yorkshire town crowned happiest place to live in Great Britain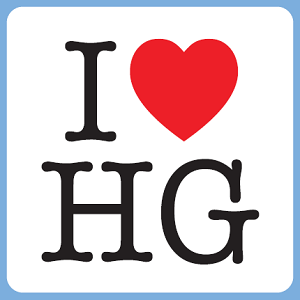 Harrogate claims top spot in the Rightmove Happy at Home Index for the second year running, with high scores for safety and neighbourliness helping it win the crown
Inverness and Taunton rank second and third, while London boroughs make up the bottom ten
The Happy at Home Index asks residents to rate their local area on 12 distinct factors which are then combined to describe the 'overall' happiness of more than 100 places across the country
Kirkcaldy comes top for space, Nottingham wins for value and Preston is number one for pride

Harrogate has once again been named the happiest place to live in Great Britain, after nearly 50,000 people were asked to rank how happy they feel in their homes and communities.


The spa town in North Yorkshire comes top overall out of 111 places, and ranks first for safety, neighbourliness and recreation.


Find out how happy the residents in your area are by using the Happy at Home microsite available at: rightmove.co.uk/news/happy-at-home

Not so 'grim up North' after all
The top ten happiest places are scattered across Great Britain, with Inverness in Scotland taking the runner up spot and Taunton in Somerset flying the flag for the South West at number three.  The bottom ten are all within Greater London, with East London coming bottom out of the 111 places.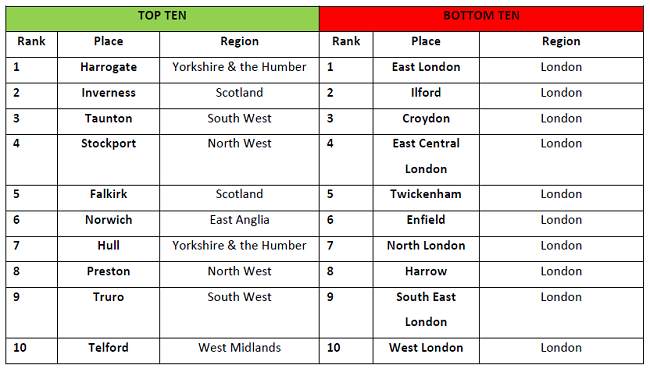 Happy at Home Index explained
People were asked to rank 12 distinct factors about their home life to assess how happy, or not, they are with the towns and communities that they call home. The people of Croydon voted their own community the most unsafe place to live, and we don't fancy your chances of getting a friendly cup of sugar from East Londoners, who come bottom for neighbourliness.


Kirkcaldy in Fife comes first for space, easy to see why when you look at this 6 bedroom detached house with eight acres of land that you can buy for less than £800,000. West Central London comes bottom, where you would be stretched to get a one bed flat for the same price.


The people of Preston feel most house-proud and the people of Telford are happiest with the décor in their home.  Surprisingly, East London ranks lowest for décor, perhaps because residents don't feel they've quite managed to mirror the trendy trademark stamped on the area within their own homes.   Nottingham homeowners are least likely to be worried about the value of their home, compared to Hereford where they worry the most.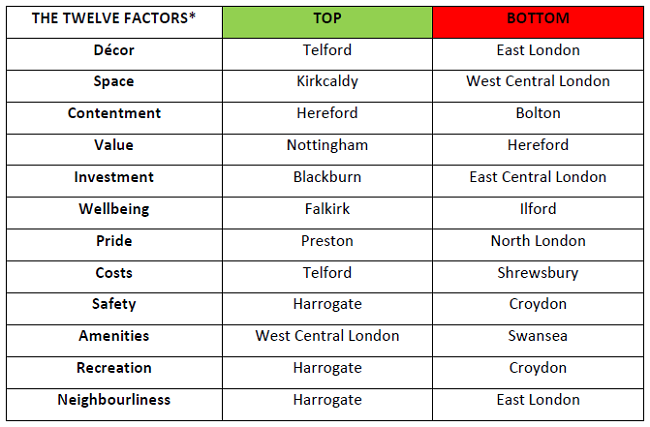 The Index
The 12 measures which contribute to the overall level of happiness we feel with where we live cover a broad range of factors and are divided into three categories: your property, your home and your community. Responses for each of the 12 measures are averaged to provide both a category score and an overall score – the 'Happy at Home Index'.

In total 47,463 people responded to Rightmove's Happy At Home Index survey.