Help to Buy Wales – Helping you get on or up the Property Ladder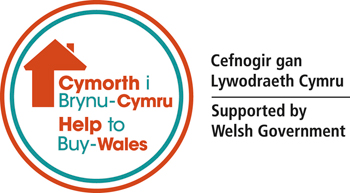 If you've dreamed of owning a New Build in Wales, but only have a small deposit, you could be one stop away from making that dream come true with help to Buy Wales. So whether it's a glossy pad in Cardiff or a converted mill in Conwy, there could be something for you.

The Help to Buy Wales Equity Loan scheme launched the 2nd January 2014 giving you the option to buy a new build property with as a little as a 5% deposit! Under the scheme, the Government can provide you with a 20% equity loan up to the value of £60,000, meaning combined with your 5% deposit you have a 25% deposit so only require a 75% mortgage.


The Help to Buy Wales Equity loan scheme is available on new builds only up to the value of £300,000. Whether you are an existing home owner or a first time buyer you could be eligible for Help to Buy Wales. So long as the new build you are buying will be your only property and you will occupy that property, you could be making that move sooner than you think.


The Equity loan is repayable after 25 years or on the sale of your property, whichever comes first. You can sell your home at any time, and will be required to pay back 20% of the sales price of the property.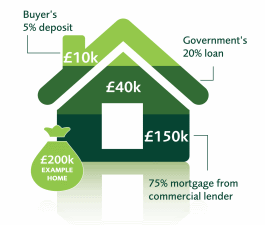 Are there any charges?
There is a small monthly £1 administration fee, which is payable every month from the date you start the scheme. Apart from this, there will be no other additional charges payable in the first 5 years. In the sixth year you will be charged interest of 1.75% per annum on your loan which will increase every year by the retail price index plus 1%.
How do I find out more?
Not all New Builds in Wales will be eligible under the scheme so please check with the developer building your property to see if they are taking part in the scheme. Rest assured though that most of the well known house builders in Wales are already registered.


Take a look on Rightmove to start your search for your dream new build property in Wales
For more information and advice on the Help to Buy Wales Equity Loan scheme, visit the Help to Buy Welsh government website or speak to your local house builders, estate agents, mortgage advisors or independent financial advisors.