Home is where the heart is for first-time buyers as three quarters now buy as a couple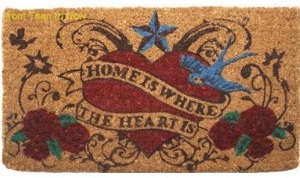 First-time buyers are coupling-up in increasing numbers in order to meet the costs of home ownership and get their foot on the property ladder. Rightmove's Q1 2011 Consumer Confidence Survey found that 72.5% of first-time buyers will purchase as a couple over the next year, a figure that has leapt up by over 10% in the past 18 months from 62.1% in Q4 2009. Over the same period the number of purchasers buying alone has fallen from 32.7% to 25.5%. The results mean it looks like those first-time buyers who are lucky in love this Valentine's Day are also the more likely to get on the property ladder.
Rightmove director Miles Shipside comments: "They say that home is where the heart is, and finding love seems to be the only path available for many of today's generation of first-time buyers as mortgage lending and the economic downturn mean that buying alone is becoming less viable. While lenders so far haven't budged in finding solutions for first-time buyers, it is the buyers themselves that are adjusting to market conditions by coupling-up in their pursuit of home ownership."
These results are taken from Rightmove's Q1 First-Time Buyer report which is released tomorrow (Tuesday 15th February), revealing the level of first-time buyers in the current property market. The report coincides with the Government's mortgage lending summit on first-time buyers to explore how the main mortgage lenders can assist this buyer group. First-time buyers play an important role in the property market and many will be hoping that action can be taken to help this group into home-ownership.
Shipside adds: "The desirable level of first-time buyers for a healthy market is typically around 40% of all buyers, almost double the current level, as they perform a vital function in completing chains and aiding fluidity throughout the housing ladder."