Home-movers will carry on after lockdown & buyers look out-of-city
Lots of you have asked us whether the housing market will look different after restrictions are eased, so we decided to crunch some numbers for you.
We surveyed attendees of our live Q&A and asked them if their plans before lockdown had now changed.
The results showed that the vast majority of buyers and sellers with sales already agreed or those hoping to move when lockdown ends intend to continue with their plans.
Most of the properties that were on the market for sale before lockdown have actually stayed on the market, with total available stock for sale down just 2.2%.
Who is carrying on with their plans?
Four in ten (40%) buyers and sellers said they were going ahead as planned and over half (54%) said they had postponed their plans for now but were planning to continue after the lockdown ends.
People looking on Rightmove initially dropped by 40% at the start of lockdown, but have been recovering slowly over the past few weeks. This week they are up over 20% when compared with the first few days of lockdown.
So it seems that the resolve of buyers and sellers is clear, they want to continue with their plans once they are able to.
A move out of the city…
Some home-hunters may also be considering not just a new home, but a new location.
This time last year, 42% of Londoners enquiring about a property were looking to move outside of the capital, and this has risen to over half (51%) this April.
There is a similar trend in Edinburgh where 60% of residents are looking to move outside, up from 53% in April 2019. In Birmingham, half of those living there are enquiring inside the city and half outside the city, up from 45% looking outside the city last year.
We've seen similar shifts in other cities including Liverpool, Sheffield, Glasgow and Bristol.
The numbers show that it's not unusual for there to be a large proportion of people planning to buy out side the city they're in, if they're looking to get more for their money. But since lockdown we've seen a notable shift or more people contemplating a move outside their city.

Agents' views…
We spoke to some estate agents to find out if they are seeing the same thing:
Reece Giles, branch manager at Douglas Allen Estate Agents in Brentwood, said: "We've definitely seen an uplift in people looking to move out of the more built-up areas from nearby London boroughs. Interest has kind of gone through the roof, really.
"We've got lots of potential buyers coming to us from places like Hornchurch, Upminster and East Ham who are looking to move to Brentwood. We've got lots more green spaces and you get more value for money here because we're that little bit further out from London. I think maybe some people in smaller flats want to see what they can find elsewhere.
"The proof will be in the pudding, but from what we are seeing right now, it seems that people are genuine about wanting to escape the inner city because that's not the life they want anymore. I think the market overall is still very resilient. Buyers and sellers who have their heart set on moving still want to move. We are doing online valuations quite regularly and I think people can recognise that this is an unusual break in the market rather than a downfall, so I think it's unlikely we'll see many price renegotiations happening."
Helen Burley, sales manager at Fine & Country in Woldingham, added: "We've definitely seen a trend of people moving from the city to live in our village. The people that we've been speaking with since lockdown who want to move from London absolutely can't wait to move to the village.
"When you've got kids in lockdown that dream of having a big garden becomes even more important. I think this whole situation is making people reassess what is important in their home life. I think they're seeing that there is more to a house than they previously thought. Out here your money goes further.
"In London you've generally got smaller houses and smaller gardens, but here we're only 30 minutes from Victoria station, yet you can get houses with lots of acreage, countryside views and period properties."
Mark Collins, owner of Collins Independent Estate Agents in Guildford, said: "I've heard of a lot of people paying for short term lets in Surrey for six months just to get out of the city. We've seen lots of interest in the sales side from people up in London.
"People are realising that they don't need to be in the thick of it to be operational. People are naturally working from home more, because it's been made possible. Our registrations are up and I definitely think the trend of people moving out of London will continue."
READ MORE: Explore these colourful homes to brighten your day
If you're looking to move out of London, scroll down…
Billericay
This impressive family home is nestled in the heart of semi-rural Essex, and is just a 15-minute drive from Brentwood High Street.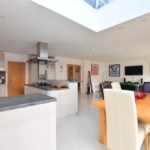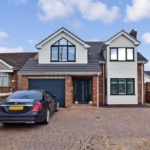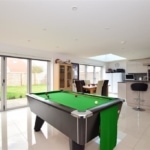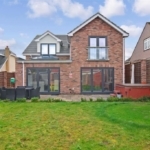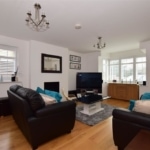 The open-plan kitchen/diner is a brilliant space for entertaining, and as the pictures show, there's enough enough room for a pool table.
The bi-folding doors onto the garden also create a seamless sense of indoor and outdoor living, too.
Woldingham
This spacious four-bedroom home is tucked away in the quintessential English village of Woldinghamm and boasts a beautiful garden spanning half an acre.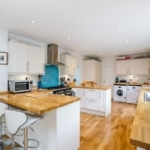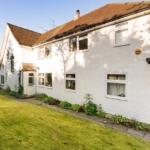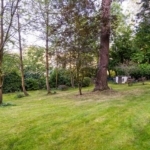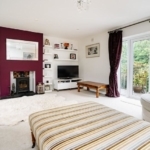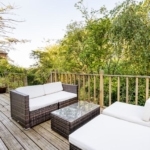 Inside, the house is modern and stylishly decorated, but the views outside are what really capture your attention. The decking area is the perfect spot for a quiet summer barbecue.