House price confidence is strongly influenced by mortgage-related factors
The extent to which the mortgage market can influence house-price confidence is highlighted in Rightmove's Q2 Consumer House Price Forecast.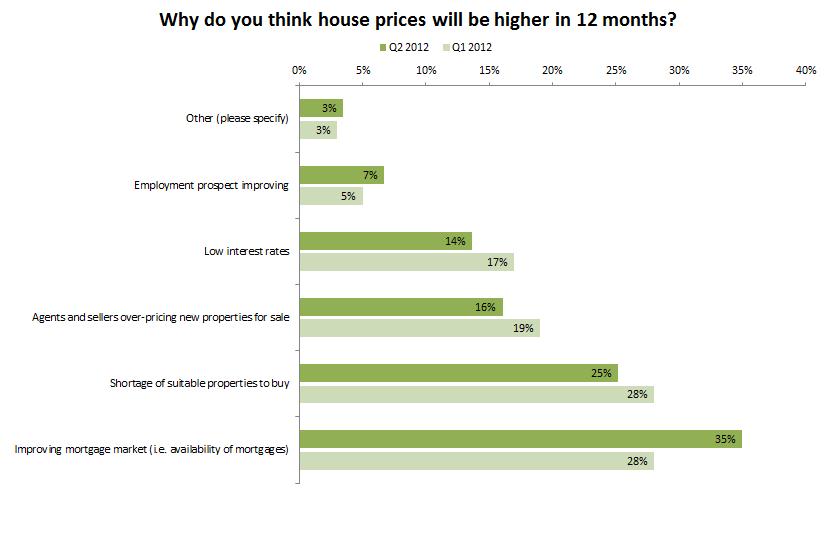 Rightmove found that 35% of home-movers expect prices to increase over the next 12 months and 20% expected prices to fall, however when the respondents were asked to explain the main reason for their price predictions both groups cited mortgage-related issues. Among the price-optimists, 35% report an improving mortgage market and a further 14% identify continued low interest rates as the main reason for their view that prices will be higher 12 months from now. Mortgage-related concerns are even more prevalent amongst price pessimists with nearly two-thirds (64%) collectively citing the following reasons for their negative price outlook: little or no improvement in mortgage availability (33%), high deposits required by lenders (16%) and fear of interest rates rising (15%).


Miles Shipside comments:

"The mortgage market continues to occupy home-movers' thoughts and there is evidence here that house price confidence is steered by their interpretation of mortgage availability. How you read it, which probably depends on whether you are 'included' or 'excluded' as mortgage-worthy by the lenders, seems to determine what you think will happen to prices. Those with larger deposits will naturally have a more positive interpretation of access to finance and, therefore, prices."