Infographic – 'TOWIE effect' on Reality TV locations
Rightmove has identified a 'TOWIE Effect' on places where reality shows are based, so-called as The Only Way Is Essex has tarnished its filming location the most.
For more on this story click here.
Check out the infographic below to see how each area has been affected.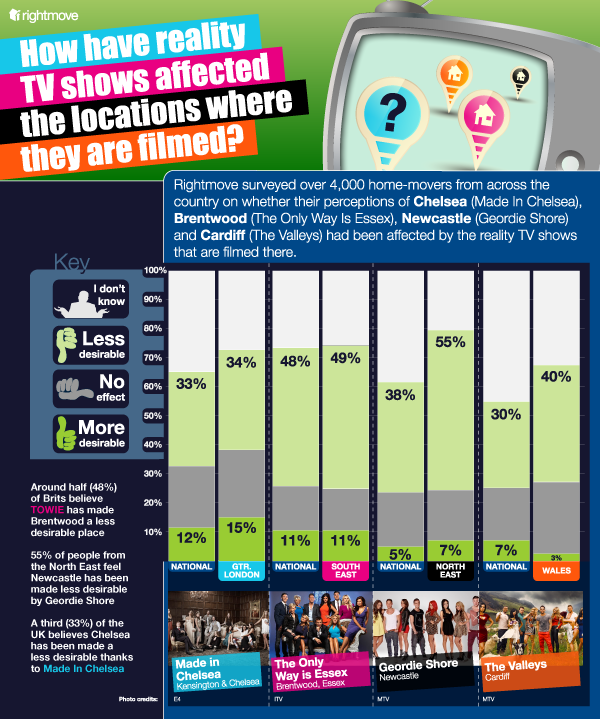 To embed this infographic on your site, copy and paste the following code: