London ripple pushes all southern regions to new price records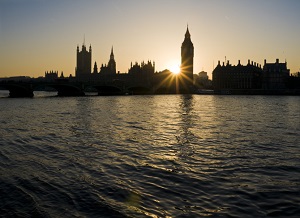 7.3% annual rate of increase in asking prices – highest since October 2007 and takes us back to pre-credit-crunch levels
New seller asking prices hit record highs in all four southern regions contributing to a new national average all-time high of £262,594 – up 2.6% on last month
By contrast, northern regions still an average of 6% behind October 2007 benchmark
The number of properties coming to market so far in 2014 up 13% on last year but supply shortages are still fuelling prices in many areas in the south
Will Mortgage Market Review take the heat out of demand, or will prices only top out when buyers 'borrow to the max'? Or will Financial Policy Committee use future powers to launch a pre-emptive strike to limit buyers' borrowing?

New seller asking prices hit record highs in all four southern regions, and help to push the national average to another all-time high for the second successive month. A national rise of 2.6% (+£6,632) this month pushes the average price of property coming to market to £262,594. This is 7.3% higher than a year ago, and is the highest annual rate of increase that Rightmove has recorded since October 2007.


Miles Shipside, Rightmove director and housing market analyst comments:

"Records are tumbling, with a new national asking price record being set for the second consecutive month. London's asking prices are at their highest ever level, and the strong ripple effect from the capital has also caused a new wave of record prices for property coming to market in the South East, the South West and East Anglia."


The change in market conditions and pick-up in new seller pricing have pushed the annual rate of growth nationally to 7.3%, a level not seen since October 2007, before the credit-crunch. However, the north/south divide is still marked. All four of the southern regions (Greater London, South East, South West and East Anglia) are ahead of where they were in October 2007, with London the stand-out performer at +41.8%, and the only region to exceed the overall national average. By contrast, all the northern regions are still behind October 2007 levels by an average of 6%. This clearly illustrates the contrast in market conditions and time-lag between pick-up in the south versus the north.


Shipside observes:
"While much of the growth since October 2007 is down to the boom in London, the ripple effect from the capital means other southern regions are starting to play catch-up. This is evidenced by all of them now having property coming to market at average prices above the levels we recorded in October 2007, whereas all northern regions are still below that benchmark. While London's new sellers are asking an eye-watering £168,711 more than six and a half years ago, the northern regions are actually down by an average of £10,653, with the North West still £16,049 adrift."


While the imbalance between supply and demand continues in some locations, upwards price pressures may begin to ease with a 13% national average uplift in the number of properties coming to market compared to the same period in 2013. This additional fresh choice for buyers has been much more pronounced in the north, with five out of six regions recording a supply boost of 18% or more. This has helped to cool price rises, with the average monthly rise in the northern regions being 0.8%. Conversely, stock shortages are far more prevalent in the southern regions, with high demand remaining unfulfilled by increases in supply of between 8% and 13% so far this year compared to last. This will be a major factor in new seller average asking prices in the south being up by an average of 3.5% this month.


Shipside summarises:
"Supply in much of the south is ridiculously tight, with for sale board black spots in many popular locations within easy commuting distance of London. There are vicious circles where there is so little property for sale that few local home-owners are willing to come to market to trade up, exacerbating the shortages and boosting sellers' pricing power. While there are some hotspots emerging in the north, the momentum is not nearly as fast-paced and the better match between supply and demand means that the market is running at more sustainable levels."


There is speculation that the tighter lending criteria under the Mortgage Market Review (MMR), already implemented by many lenders and mandatory from 26th April, may lessen buyer demand by making it harder to get the required mortgage. If this affects a substantial number of potential purchasers then it could drive buyers out of the market and force sellers to moderate their prices. Indeed the latest Bank of England seasonally adjusted mortgage approval statistics for February showed an 8.8% drop in the total value of mortgages approved for property purchase compared to those in January.
While some prospective buyers will fail the more stringent checks, we suspect the drop off in approvals is more to do with slower processing by lenders as new systems are introduced to comply with the MMR requirements, and volumes will recover.


Shipside speculates:
"While lenders have had their cards marked and lending is far more responsible, many have big lending targets for 2014, and are in a more competitive arena with access to cheap money. Whilst a higher percentage of borderline mortgage applications will be weeded out, the overall numbers of those who are mortgage-worthy and wish to borrow and buy, combined with lenders who are flushed with funds, is still likely to result in increased buyer demand. It is encouraging that more home-owners are selling, increasing churn and supply and helping to moderate house price growth. However, because we should have built more in the past and are still not planning to build enough, prices will continue to rise in popular locations, further stretching affordability. Given the current absence of a rise in interest rates, it will be interesting to see whether the new MMR affordability tests will be reined in further by the Financial Policy Committee of the Bank of England, further reducing buyers' borrowing and buying power and putting a brake on prices."