Meet the estate agency founder whose son is a global music star
Mike Simpson says he wouldn't swap his career in the world of property for his son's rock 'n' roll lifestyle, joking that air guitar is the limit of his repertoire.
The 69-year-old, who co-founded Suffolk-based Clarke and Simpson in 1990, has been working in the property industry since 1969, but it's his youngest son who you're more likely to have heard of.
That's because the part-time chartered surveyor is the father of Fightstar and Busted frontman Charlie Simpson.
Here's what Mike told us about his dual life as an estate agent by day and the supporting parent of a best-selling, stadium-performing rocker by night.
"It was fantastic fun following him around in the early days of Busted, around 2001. I was an estate agent by day and a Busted groupie by night; it was tremendous. I say groupies, we were groupies if they were playing anywhere within an hour and a half of Suffolk," he said.
"I'm hugely proud of Charlie's career and what he has achieved in music. My best rock 'n' roll moment was probably recently when we saw Busted play at the Hampton Court Festival one weekend and then Windsor Castle later that week as they're two very special places."
Mike's first job in estate agency was with Strutt & Parker when he left school in the late 60s. He enjoyed more than 30 years in the industry before retiring from Clarke and Simpson in 2005, although he still does ad hoc consultancy work.
But does he feel any connections can be made between the property and music worlds?
The father-of-three said: "I think there are some similarities between estate agency and rock 'n' roll. To be successful in either you need to have a lot of hard work and a lot of luck. I think in both you can get well rewarded for a poor job but equally put in lots of effort and not end up with anything at the end of it.
"You can be let down in both, but then again, the recipe for success involves ability as well as being in the right place at the right time.
"All three of my boys are musical but all three of them turned their noses up at a career in property. I'm quite glad really as my wife and I just wanted them to pursue their dreams.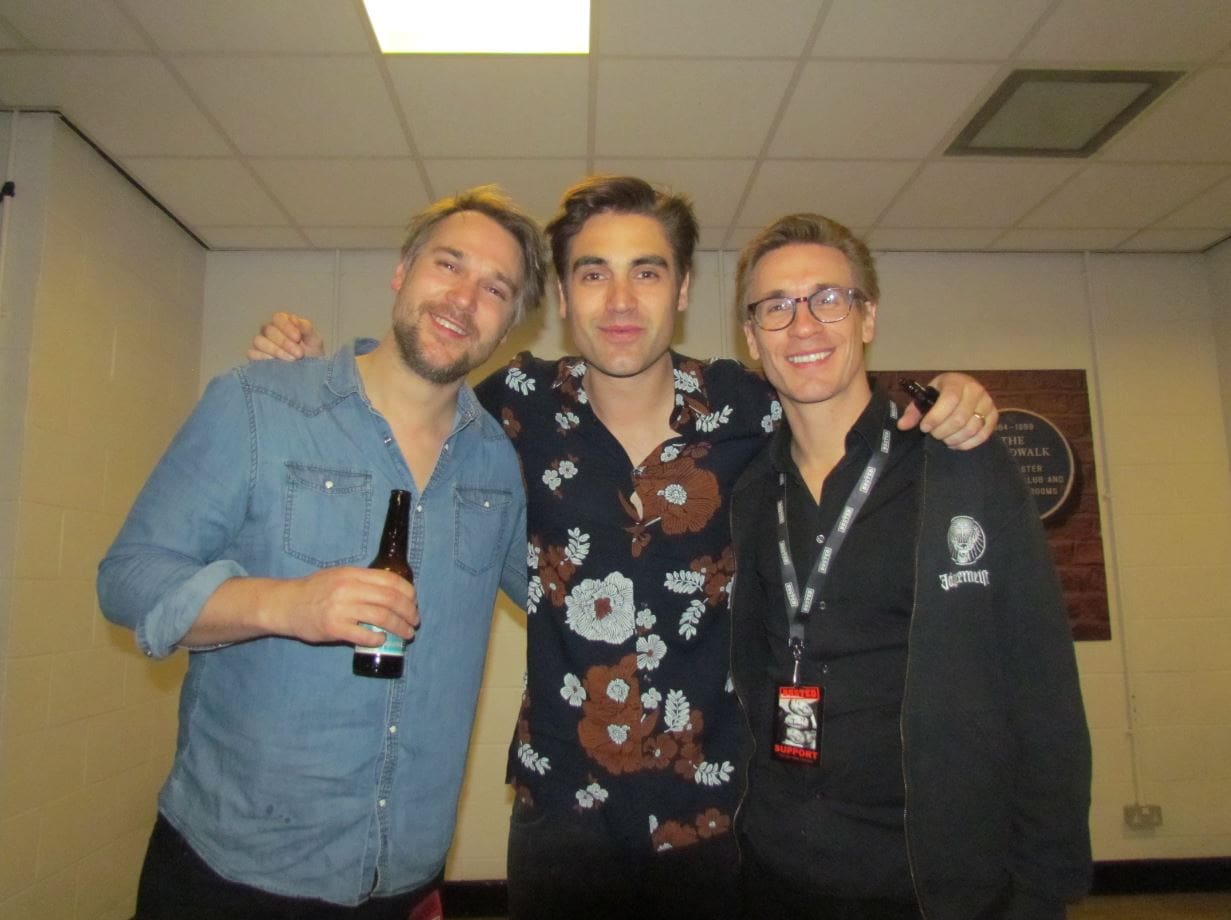 "I've personally had a superb career in estate agency. There's a real fellowship among competitors, even if it is through gritted teeth sometimes. It's been a lot of fun.
"I probably wouldn't have swapped careers with Charlie. I can do air guitar and hold a tennis racket in front of the mirror but that's about it. I think he gets his musical talent from his mum's side."
Asked whether his day job had ever intertwined with helping his son along the property ladder, Mike added that some of his imparted wisdom was less than helpful.
"Some of the property advice I've given Charlie has been pretty poor, if truth be told. When he came into money in the early noughties I said the London property market would crash and apart from getting on the property ladder with his first flat it wasn't worth investing in but obviously it just went up and up and up.
"Charlie has introduced me to a number of faces famous. I've met Ed Sheeran, who is a local Suffolk boy, and I once met Paul Weller at one of Busted's after shows.
"But as an agent myself, I remember soon after I had started at Strutt & Parker in the 70's showing Robert Carrier (the famous American Chef) around Hintlesham Hall in Suffolk, which he bought and turned into a restaurant. He turned up to view with friends in an open top Cadillac and they drank champagne on the lawn in cut glasses. He gave me a glass too – and drove off leaving me drinking it!"
Asked if he had any standout memories of following Charlie on tour, Mike explained that there were a few occasions that were particularly amusing.
He added: "Fightstar were playing Reading Festival and Charlie had had quite a good night the evening before his performance. It was such a good night that he slept through his alarm and he had about 75 missed calls on his phone – we had to send someone to his hotel to wake him up and he made it to the festival with just half an hour to spare.
"There was talk of a Busted tour to Japan later this year to coincide with the Rugby World Cup, but I don't think that's on the cards anymore. In 2003, I took Charlie's two elder brothers to Australia to see England lift the World Cup, but Charlie missed out. I think he wanted to mix the tour with the rugby.
"But I have enjoyed every minute of supporting Charlie and also enjoyed every minute of life as an estate agent – I've been very lucky."