Why has demand for bungalows gone through the roof?
So many of us have adapted to a new normal this year, so it's perhaps unsurprising that the types of homes we're searching for has changed.
New research from our data analysts shows that the most sought after property types being enquired about are now exclusively houses and bungalows.
The desire for more space, a bigger garden and maybe even a spare room for a home office has led to flats falling out of fashion with both buyers and renters in the current market.
We worked this out by taking the number of people enquiring about each property type on our site and dividing by the total number of available properties of each type to gauge how much competition there is for each type.
Buyers on the hunt for more space has led to two and three-bed flats going out of favour and four-bed and six-bed houses becoming more popular.
Meanwhile, renters looking for a garden has seen studio flats replaced with two-bed houses as the most sought after property type.
What does this trend look like?
Comparing the start of the year with May and also with the same month last year, all types of flat are now gone from the top five:

What do the experts say?
Our property expert Miles Shipside explained that with many of us having spent lots more time indoors during this period, we've had time to reassess what we want from our next home.
He said: "The housing market has been open in England for a few weeks now and as always the picture is very different depending on the local area, with some agents rushed off their feet with offers going over the asking price and others at a slower pace.
"Traffic on Rightmove has hit its highest ever level with many starting out on a new journey towards their next home, and a change in lifestyle which could come with a very different wish-list to the one they had a few months ago.
"During lockdown people have been re-evaluating what their must-haves are, and both buyers and renters are craving a home with its own outside space rather than a flat. It will be fascinating to see how the trends unfold over the course of the rest of the year."
Carry on with your search right here…
Originally the village chapel, this beautifully renovated three-bedroom home boasts spectacular countryside views, estuary frontage, mooring and is set in a third of an acre.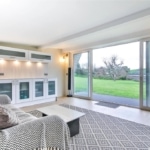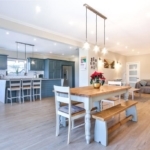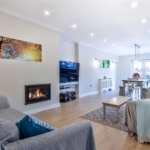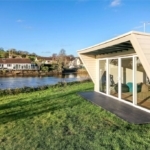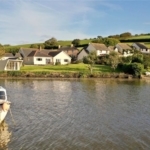 Nestled in the quaint country village of Frogmore in Devon, this place is the ideal home to bring up a young family in a peaceful location.
This property is listed for sale with Marchand Petit.