Nearly 1 in 10 admit to neighbourly snooping whilst browsing for property
"My name is Michael Paine, and I am a nosy neighbour"; a sketch that in the mid 1990's epitomised not only classic English humour, but also the curious obsession we have with our neighbours.
It may then come as no surprise that when we recently asked a selection of our users what else they did on Rightmove aside from property searching, nearly 1 in 10 (8%) admitted to also having a snoop around neighbouring properties.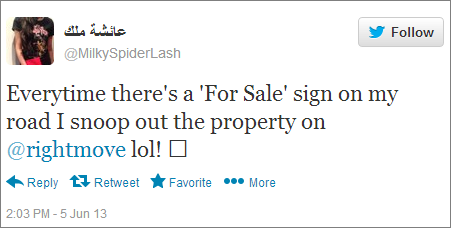 Interestingly enough, those friendly folk in Yorkshire topped the list of the UK's nosiest regions, with 9.4% admitting to a neighbour nosy, channelling behaviour that would make even Edna Birch proud.


Those in Greater London and the South West came out bottom of the list with 6.6% and 6% respectively, hinting perhaps that these Southerners are just not that interested in what their neighbours are up to, or else do so covertly.


Have you ever had a little neighbourly snoop on Rightmove?