Our day at the Rightmove data centre!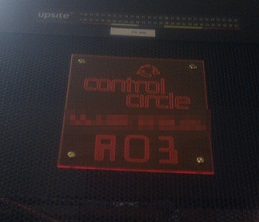 Do you know where all of the data on Rightmove is stored?


Do you know what a global zone is?


Well neither did we until we visited one of our data centres…
Off we trekked to the top secret location of 'H2', one of several datacentres that houses a copy of all the data you see you on Rightmove, handling a third of all user requests that come to the website at any one time.


We entered the datacentre via a black door, with blacked out windows that from the outside looked like a neglected 1970's office block that was in much need of some renovation. Surely this wasn't where we keep such important items?!


After going through the various security checks we were granted access, so off we trotted up numerous flights of stairs and into a rather peculiar smell. Things were starting to get odd!


Feeling like we were in some peculiar parallel universe, we trawled through several hospital like overly wide corridors, with their glossy linoleum flooring, stark walls and sanitised smell. Going through yet another set of security doors, there was just a lone security guard sat at a table with a book at the end of the corridor. He nodded as we walked past and entered the room which contains our server racks.


The hum from the machines and fans filled the room, as we walked to our cage; big black metal affair that looked slightly space age. Our guide for the afternoon Jamie,  put his thumb to the finger print detector and we were given the green light. We were in!


Lights dimmed, fans blowing and LEDs flashing away like mad, we were in one of the brain centres of Rightmove!


Here are a few pictures to help de-mystify just how Rightmove is powered…