Rightmove does Movember!
Gentleman, it's time to put down the razor blades and shaving foam, for November is now affectionately known as Movember.
For the entire month of November, some very brave men from Rightmove will be letting the hair on their top lip run free. In the next 30 days, they will all be growing (or attempting to grow in some cases) moustaches to change the face of men's health.


These Mo Bros have a tough, hairy road ahead of them… itchiness, weird looks on the way to work, girls refusing to pucker up, and their children running away in fear, are all hurdles these Rightmovers will have to face.


It's all in the name of a good cause though; last year £79.3million was raised around the world for men's health, specifically prostate cancer and testicular cancer. Click here to show your support for Team RightMOve.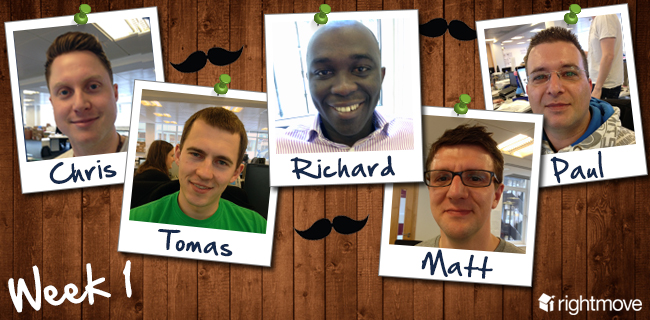 It's only week one so they're all looking fresh and baby-faced, but fear not, we'll be keeping a close eye on those mos and we'll be sure to share their weekly process with you.


If you'd like to get involved, head to http://uk.movember.com/ and let the 'tache growth begin.

On your marks, get set, MO!