Find out why home-hunters are prioritising bigger gardens
Lots of us have been spending more time at home recently and we now have evidence to show that our priorities are changing as a result.
We conducted a new survey of more than 4,000 home-movers and found that certain features are becoming more important to buyers and renters than ever before.
For example, half of renters (49%) currently in market say that lockdown has had an impact on what they're looking for.
The five things it has impacted most are wanting a bigger garden or at least access to one, wanting to live in a bigger home, wanting to live in a pet-friendly home, wanting to live closer to parks and green spaces and wanting parking or a garage.
Also, more than one third of buyers (39%) in market are also changing what they're looking for. The top five things most impacted are similar to renters, with the exception of wanting a better home workspace taking the fourth spot.
Searches by buyers for homes with gardens are up 42% in May compared to May 2019 and for renters they're up a massive 84%.
What do the experts say?
Our resident property expert Miles Shipside suggests sellers and estate agents should focus on making outdoor spaces as appealing as possible.
He said: "People are now re-evaluating what their must-haves are after ten weeks of staying at home.
"Usually home-movers tell us the kitchen photographs are the most important when they're looking at a property advert, but now agents should consider giving greater prominence to pictures of gardens and outdoor spaces to attract the attention of prospective renters and buyers.
"To add to the photogenic garden appeal, a quick lick of paint on a fence, or a clear out of a shed to show how it could be a lovely summer house, can make all the difference when selling a lifestyle to a would-be buyer or tenant. Communal gardens sometimes get left out of rental listings but they should definitely be including them now too."
We also found that over a third of buyers (36%) and a quarter of renters (26%) want a better home workspace, and almost a third of buyers (30%) say they want to live in a rural area.
What are the new priorities for buyers and renters?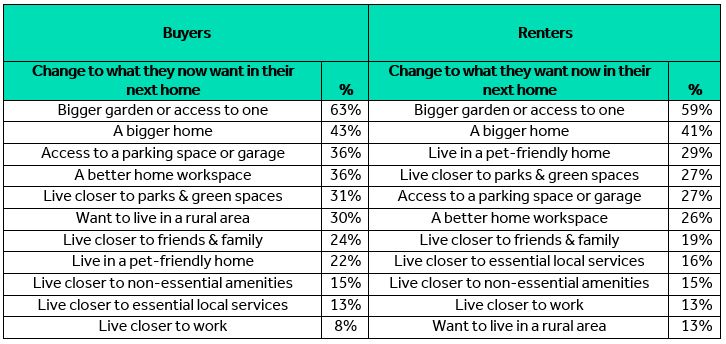 What other changes have occurred during lockdown?

Over half of people we surveyed (57%) said they feel there is now a stronger sense of community in their local area, something that we know from previous reports affects how happy people are living in an area.
The new life interests that people say they plan to continue doing after lockdown could also affect what they look for and which location they choose for their next home. The three activities that people are most likely to continue doing in the future are exercising outdoors, reading and gardening.
Activities that have seen the greatest increase in uptake since lockdown have been exercising at home, arts & crafts and DIY.
READ MORE: Seven simple ways to upgrade your garden or balcony
Fancy your own escape to the country?
This converted barn, tucked away in rural Somerset, is the ultimate escape to the country.
It's a genuine playground for adults and children alike, featuring an indoor slide for the kids and a classy industrial-style kitchen for the grown-ups.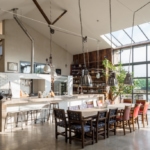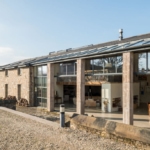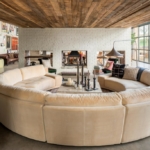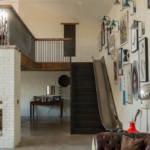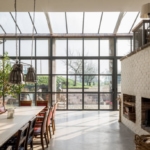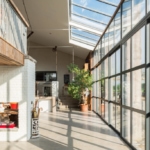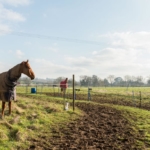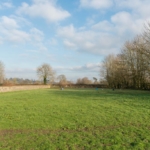 But it's the beautiful countryside on your doorstep which grabs your attention. This place has plenty of land and the extensive acreage includes wildflower meadows, a vegetable garden and multiples fields of paddock land.
This property is listed for sale with The Modern House.