Rightmove's Miles Shipside joins a Google Hangout to help with your property dilemmas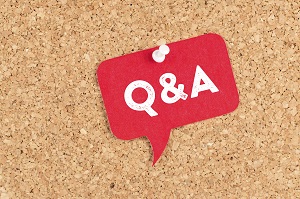 Finding a place to live can be one of the most exciting experiences of your life. Whether you're flying the nest, looking for your first family home or thinking about downsizing it's always special when you walk through the door for the first time.

But finding a home can be tricky and there's always a lot to think about before you find the right place, from how much it will cost to how happy you'll be living somewhere.


With all these factors in mind, our Housing expert Miles Shipside recently took part in a Legal & General #MoneyHangout, with the aim of helping people get the knowledge and confidence to make informed decisions about property.


Hosted by Legal & General CEO Nigel Wilson, the Hangout featured a panel including Miles, Roger Harding from Shelter and Jo Eccles from Sourcing Property and author of Metro's property column. Broadcasting live over YouTube, the panellists answered people's questions about finding, buying and renting in the UK.


The panel of experts offered top tips for all the viewers at home, including:

Use the rental rule of thumb
If you're trying to figure out how much to spend on rent, a good rule of thumb is that around a third of your net take-home salary is a healthy amount.

It's not just about the asking price
Whether you're looking to rent or buy, there are financial considerations involved beyond just the price or the rent. Make sure you do your homework on agents' fees, stamp duty, legal costs and all the various contracts involved.

Think about the non-financial side of the move
Often as important as the asking price are things like the local area, neighbours, potential housemates, transport links, local schools and parking.

Try and find out why the seller wants to sell
If you do your background research and know the current owner has a good reason to move, that may make it worth your while on the price.

Be persistent
There will be highs and lows along the way, but keep going. You will get there eventually.


You can watch some of the questions being answered here: