Savvy Welsh sellers go against the national trend by pricing down in October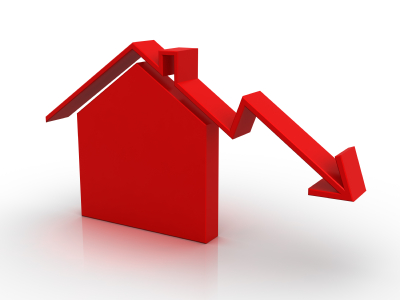 Welsh sellers coming to market in October went against the trend of the rest of the country by pricing their properties at -0.6% less than a month ago. Nationally average asking prices increased by 3.1%, although given that the Rightmove House Price Index has seen an increase in average asking prices every October for the past 10 years this was perhaps not such a surprise.


However key cities Cardiff (1.8%) and Swansea (0.9%) recorded rises and with unsold stock per-agent remaining at near record-high levels, a key question for many sellers will be whether their property will have to be priced down now that it is on the market in order to achieve a sale.


Miles Shipside, director of Rightmove, comments: "Every year, vendors coming to market after the summer holidays hope to take advantage of any positive price impetus from buyers who are keen to be in a new home before Christmas. Between 2007 and 2009, October sellers tried higher prices in spite of the 'credit crunched' housing market, and it's a habit that is proving hard to kick for many in the 'spending review' market of October 2010."


Research from Rightmove this month shows how the number of webpage views a property receives in the first week of coming to market is double that of the second and third weeks combined, emphasizing the importance of pricing a property at the right level when it is first put on the market.


Miles Shipside explains: "The entry of a property to the market always has the potential to create a buzz among watching buyers as they are on the look-out for anything new that suits their needs better than what is currently on the market. When a property is launched to market the seller's objective is to create a sense of urgency to view amongst buyers and a feeling of fear that by not viewing they will miss out on their dream home. This strategy is enhanced if it is keenly priced as buyers will act fast to get a possible bargain. If a newly marketed property fails to initially impress and find a buyer then it can quickly go stale and get written off even though its price may subsequently be substantially reduced. A high launch price can damage your chances of securing a sale and in recession-hit markets you often end up chasing prices down and achieving less in the end."