Securing a buyer takes 10 days less than last year!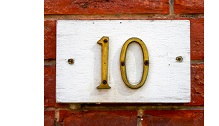 It now only takes an average of 65 days to secure a buyer for a property in the UK, a whole 10 days quicker than this time last year.

The property market is moving fast, so you need to be at the front of queue when a property hits Rightmove. Sign up for Rightmove's instant alerts to find it first.


With properties selling faster than ever before, we've looked at what you could do with those 10 extra days you may have when selling your home… from knitting to moonwalking!