The Help to Buy handy checklist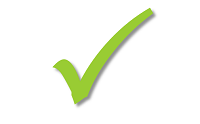 The government's Help to Buy Mortgage Guarantee scheme launched this month. Simply put, this means that many more people will be able to move with as little as 5% deposit.

The scheme has generated a lot of interest, but we've also been inundated with requests from home movers for more detail so they can decide if it's right for them.


Below is a handy checklist to see at a glance if the Equity Loan or Mortgage Guarantee scheme is right for you.

To embed this infographic on your site, copy and paste the following code: