'Twas the night before Christmas, and we looked for a house…
Britain moves at Rightmove all year round, even at times you wouldn't expect – as some interesting trends over the Christmas and New Year period on rightmove.co.uk will testify.
Did your attention turn to home-hunting as the clock struck midnight on New Year's Eve? January tends to be a busy month in the property market, and clearly some Rightmove addicts couldn't wait to get started! Google Analytics reports that around 18,000 home-hunters saw in 2013 by browsing the main rightmove.co.uk website in the hour between 0000 and 0100 on 1st January 2013. They were joined by plenty more people over the course of New Year's Day as over 1 million visits were clocked up on Rightmove (not including traffic from Rightmove mobile platforms).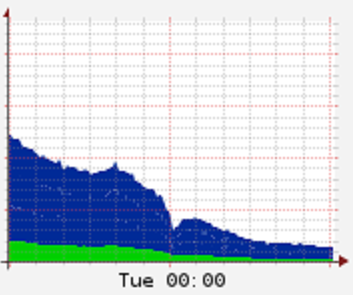 Brits also made time for home-hunting during the hectic Christmas period. There were over 1.6m visits to rightmove.co.uk between Christmas Eve and Boxing Day as home-hunters escaped from the cycle of wrapping presents, opening presents, cooking food, eating food, and slumping down in front of a movie and the Queen's speech. This was around 30% up on the number of 'Christmas escapees' recorded last year.
Even as the hours ticked by waiting for Santa to come down the chimney ahead of Christmas Day morning many were looking to change the home he delivers to next year, with around 160,000 visits to Rightmove between 8pm on Christmas Eve night and 8am on Christmas Day morning.


So if you were home-hunting on Rightmove at an unusual time of day or night over the Christmas and New Year period – don't worry, you weren't alone!