Upturn in first-time buyers as they come to terms with the downturn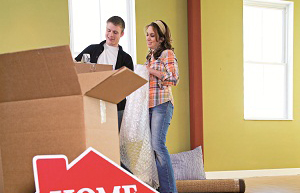 Rightmove's latest survey of intending first-time buyers finds a surprisingly positive change in their outlook and capability to get on the first-rung of the housing ladder.
The proportion of intending home-buyers over the next 12 months who will be purchasing for the first time is at its highest level for nearly three years, making up nearly three in ten of those who expect to buy a property over the next year.


Miles Shipside, director of Rightmove comments:

"The results come as a welcome surprise, hopefully this three year high in intending first-time buyers will come to fruition. It seems that some five years into the property market downturn, more are getting their heads and wallets around the new rules of first-time home-ownership, though they still face some testing challenges. The property market needs this upward trend in first-time buyer activity to continue as first-time buyers perform an essential role at the bottom of the property market food chain. They give second-steppers the resources to trade up the housing ladder, as well as alleviating demand and upwards rental pressure in the rented sector".


Rightmove's research has identified some reasons to be cheerful about first-time buyer activity, which will come as welcome news not only for those looking to get on the housing ladder but for the wider property market as well.
Prospective first-time buyer level at its highest for nearly three years, representing almost three in ten of those who expect to buy a property in the next 12 months
In Rightmove's survey 27.9% of those who confirmed they intend to buy in the next 12 months state they will be buying for the first time. This is the highest proportion of intending first-time buyers since Rightmove began its series of Consumer Confidence Surveys in Q4 2009. At that time a marginally lower proportion of 27.6% was recorded, and since then it has plunged as low as 22.2%.

Shipside comments:

"There is still a minefield of economic uncertainties to navigate for those intending to purchase their first home, though this is the highest proportion since Rightmove began its mass survey of home-movers' intentions nearly three years ago. These are encouraging signs that the gap is narrowing to get closer to the pre-credit crunch norm where the level of first-time buyers was closer to 40%. This is the proportion typically associated with a more active and healthy housing market, but we are still some way off that, and first-time buyers remain an endangered species in some locations".
Average 'on the ladder age' falls by one year as more 'get their act together'
When surveyed in October 2011, the average age of intending first-time buyers was 32. In this survey, some six months later, the figure has fallen by one year to 31 years old. With the economic downturn about to enter its sixth year it has been very clear for some considerable time that you have to plan early to be a successful first-time buyer. The slight fall in average age indicates more are making provision earlier meaning they can gain a year of home ownership at the expense of a year in rented or parental accommodation.


Shipside comments:

"It has taken time for would-be first-time buyers to come to terms with the paradigm shift in the housing market. Where once they were being pursued by risk-nonchalant lenders, today's aspiring homeowners must  get their finances in shape and make sure they are fit enough to jump the high credit-score hurdles that are now in place. It now comes as no surprise as to what is required in this new risk-averse world".