Craving a garden right now? You're not the only one
We all need a bit of escapism from what's going on around us and, perhaps unsurprisingly, we're all looking for properties with more space – particularly outside.
That's why we have created the ultimate property wish list based on the keyword searches of home hunters across the UK.
We'll get to the full top 10 in a moment, but what's interesting is that, according to our data scientists, use of the keyword 'garden' has climbed from position five before lockdown to position three now.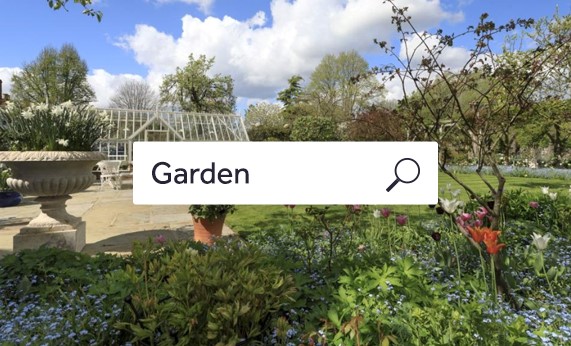 'Balcony' has also been introduced into the top ten.
But Rightmove's property expert Miles Shipside explained that more and more homeowners are searching for green spaces, although they may come at a premium.
He said: "Being in lockdown means that we're not allowed to be outdoors right now, unless for essential purposes. If you're lucky enough to have a garden or even a balcony then that's a real help, but lots of people don't have either – and they're the people who will be really craving outdoor space.
"There is a reason why these searches have gone up, and that's because people will seriously be considering how they can trade their flat for something with more outdoor space, even if it means moving into a less built-up area so that their money goes further.
"Unfortunately, your own piece of greenery will come at a price for those trading up, as many apartments in new or converted buildings do not have gardens so they are a relatively scarce and therefore potentially expensive extra feature. The other term that's now in the top ten is balcony, perhaps for those still wanting to live right in the city but looking for a bit of the outdoors."
READ MORE: Tips from Homes Under the Hammer's Martin Roberts
The other most wanted features for home hunters since lockdown imply we're all looking to keep fit and maybe relax in a little luxury, too.
But it's also interesting that garages are still hugely popular. They are valued by buyers for the simple reason that they offer so much potential. They're clearly great for storage, but they can easily be converted to create another reception room or even an extra bedroom.
It's also becoming quite popular to turn garages into home gyms or yoga studios, but because they're big and versatile spaces, they can be utilised to accommodate any number of hobbies – from pottery and painting to DIY and engineering.
Our keyword data was collected between 10th March 2020 and 14th April 2020.
This table shows how the rankings of the top keywords have changed since lockdown: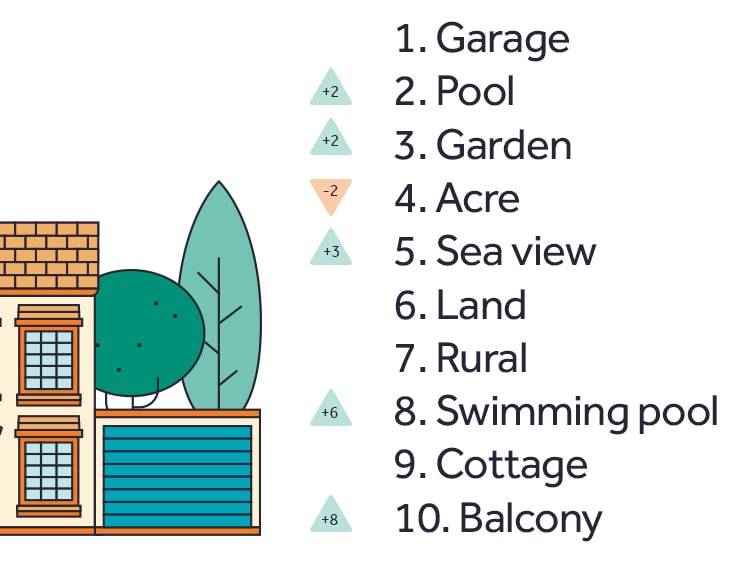 We first launched our Keyword Sort feature back in May 2018, and we've often found that home hunters are looking for lots of outdoor space.
But some of the more unusual requests we've seen are from those hoping to find a cave, a tree house or a fortress with its own drawbridge.
READ MORE: Renting and need advice? Read our new Q&A here
Take a look at two properties listed for sale on Rightmove that are on the quirkier end of the scale…
The modern day castle with its own mini moat
If Jon Snow ever needed to lay low in north east Wales to evade some White Walkers then this medieval-looking property in Denbighshire could be for him.
The uniquely distinctive three-bedroom property is nestled on a residential street in Ruthin yet looks more like something you'd find in Game of Thrones.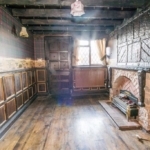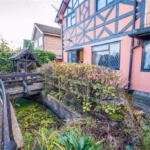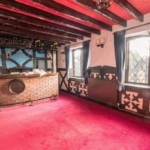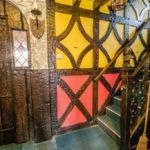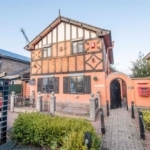 The suburban home has been brilliantly transformed to resemble a property akin to the Middle Ages – most notably with its mock timber framing and its very own draw bridge over a mini moat.
The property is named Agincourt after the battle in 1415 in northern France and inside it boasts extensive wood panelling and beautifully beamed ceilings.
The Hobbit House that could be yours for £385,000
If you're a fan of The Lord of the Rings and want to live like a hobbit without emigrating to New Zealand, then this precious place is for you.
Castle Cottage in the Brecon Beacons isn't just a beautifully rustic home in the Welsh countryside, because tucked away in its 2.75 acres of land is a copycat version of Bilbo Baggins' iconic home.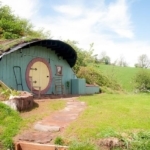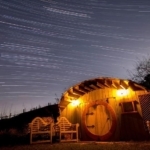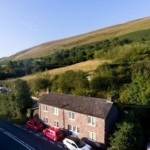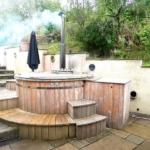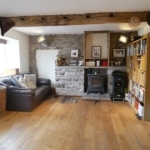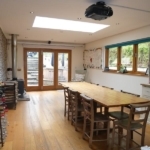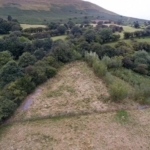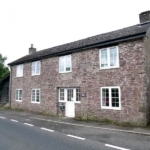 The incredible Hobbit House, suitably built into the side of a hill and finished with a trademark circular door, is presently used as part of a successful lettings business for the current owners.