What can a landlord now charge you for?
As you may already know, the law around what tenants can be charged for when starting new tenancies changed recently.
The Tenant Fees Act, which came into force at the start of June, says that landlords and letting agents can no longer charge for a range of admin fees that they previously had. It's also capped tenancy deposits to five weeks.
But because this new law hasn't been around for long, tenants are understandably trying to get to grips with what this new legislation specifically means for them.
We've seen lots of questions posted online about what the Tenant Fees Act does and doesn't cover, so here's our brief Q&A for renters which we hope you find useful.
What can landlords charge renters under the Tenant Fees Act?
For properties in England, the Tenant Fees Act 2019 means that in addition to rent, lettings agents can only charge tenants (or anyone acting on the tenant's behalf) the following permitted payments:
Holding deposits (a maximum of 1 week's rent)
Deposits (a maximum deposit of 5 weeks' rent for annual rent below £50,000, or 6 weeks' rent for annual rental of £50,000 and above)
Payments to change a tenancy agreement eg. change of sharer (capped at £50 or, if higher, any reasonable costs)
Payments associated with early termination of a tenancy (capped at the landlord's loss or the agent's reasonably incurred costs)
Utilities, communication services (eg. telephone, broadband), TV licence and council tax
Interest payments for the late payment of rent (up to 3% above Bank of England's annual percentage rate)
Reasonable costs for replacement of lost keys or other security devices
Contractual damages in the event of the tenant's default of a tenancy agreement and
Any other permitted payments under the Tenant Fees Act 2019
Can landlords demand professional cleaning at the end of a tenancy?
This is a question Rightmove has seen pop up a lot recently. The short answer is no – your landlord can't force you to pay for a professional to clean your property at the end of your tenancy for any new tenancies. However, if your tenancy contract began before June this year, and in it you agreed to pay for cleaning services to be provided, then a landlord or agent can carry on charging these fees up until 31 May 2020. But from 1 June 2020, this will no longer be the case.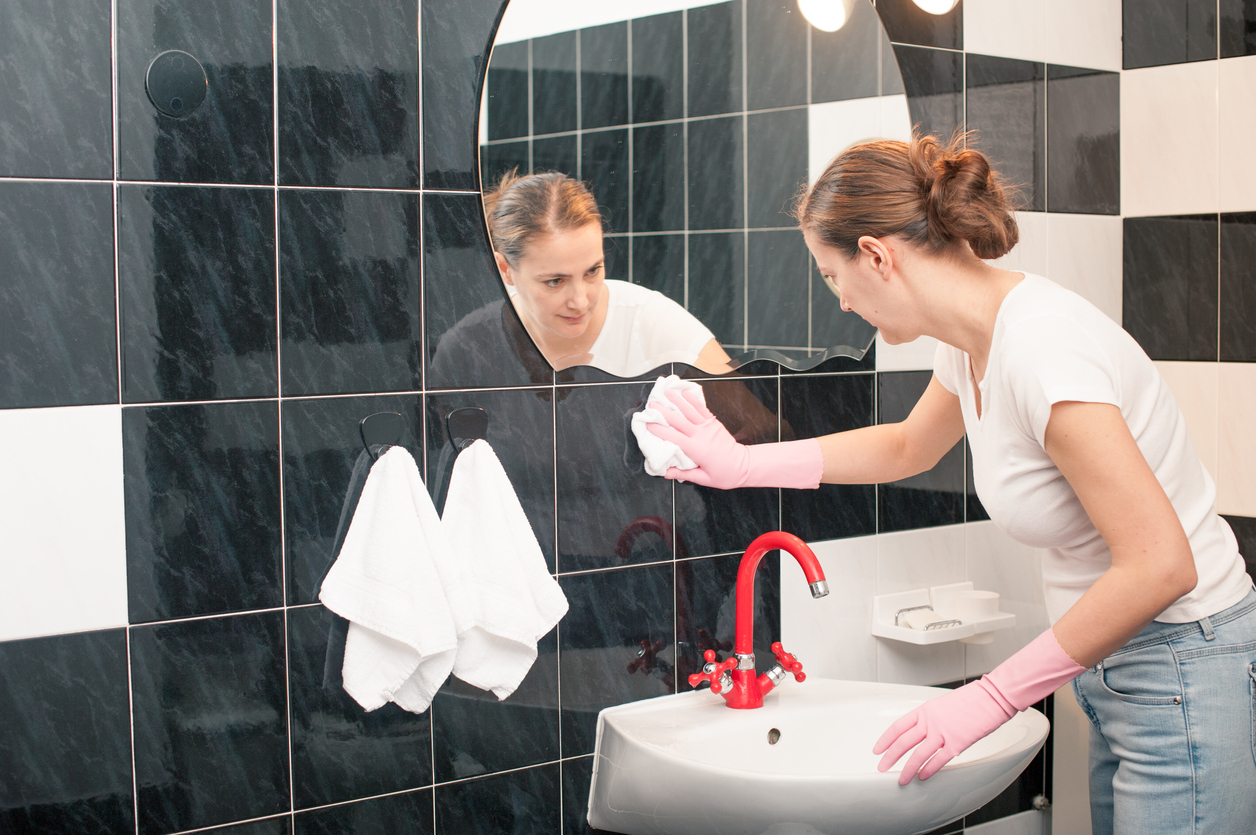 What can I do to avoid being charged for cleaning bills at the end of a tenancy?
The best way to avoid a charge is to leave the property in the same state – or better – as when you moved in. That way you should have nothing to worry about. A landlord or letting agent can't make you use the services of a specific cleaning firm at the end of your tenancy, but they can charge you for their own cleaning costs if the property is not left in a fit condition for the next tenant. To ensure you cover yourself as much as possible, we recommend you walk around the property when you first move in and make an inventory list of every detail you see, along with notes and photographs. It's important to make a note of the state of the furniture, and the décor, as well as the overall cleanliness of the property. You should then share this with your landlord within a day or two. What this means is that when you come to vacate the property, both you and your landlord will be working from the same starting point should any disagreements arise.
Can a landlord make me use a specific cleaning company?
You can't be made to use a specific cleaning company at the end of your tenancy. But you must clean the property to the same standard as it was when you moved in. In essence, you should return the property in the condition you found it, notwithstanding any fair wear and tear. A landlord can't withhold money from your deposit for any changes to the property which are a result of fair wear and tear.
Can a landlord or agent ask me to pay for checking-out on a Saturday?
No – a landlord can't charge you a fee for leaving the property on a Saturday (or at any time across the weekend). The same applies to checking out of a property in the evening.
If you want to read the full details of the Tenant Fees Act 2019, read the Government's official literature here.