Rent The High Life With Rightmove
Written by Sam Collett, www.whatsamsawtoday.com
With everybody getting all wet and sticky about Help To Buy, I decided now was the ideal time to check out the rental market for some exceptional bargains.
So, the obvious thing to do was to get onto Rightmove and begin the hunt for my ideal rental property.
Now, the first thing I happened to notice was why people complain about rents in London.  OMG I had no idea they were so astronomically high: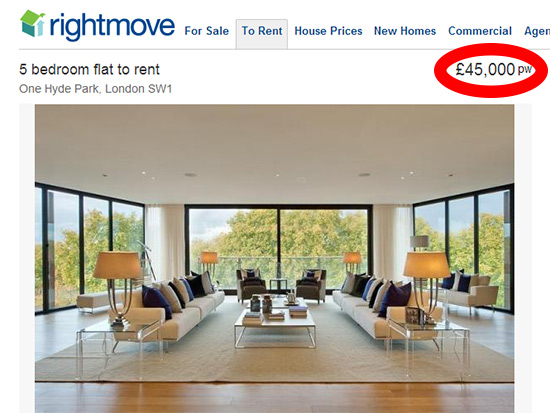 I hadn't quite budgeted on spending £45,000 PER WEEK.  And while I rather fancied the idea of living above a Rolex shop and potentially bumping into an eligible Candy brother (are there any left?) I decided to extend my search out of the Capital.
Fortunately, I stumbled across this bargainous beauty in Surrey.  At just £80,000 PER MONTH you get far more for your money when you are willing to look just a few miles out of town: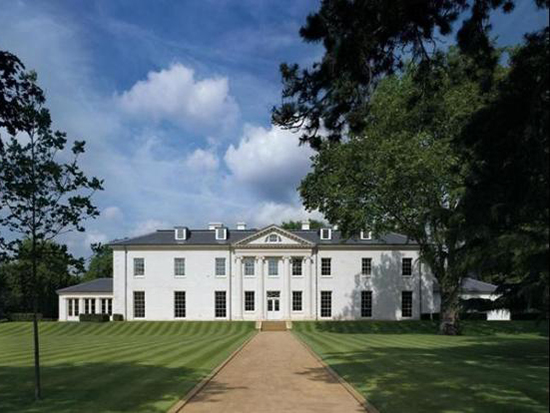 But, alas the swimming pool didn't meet my needs, as it did not feature a mirrored ceiling, which had been top of my wish-list.
Fortunately, this 5 bedroom property in Macclesfield, Cheshire for just £17,500 PER MONTH did meet my mirrored-ceiling indoor swimming pool criteria: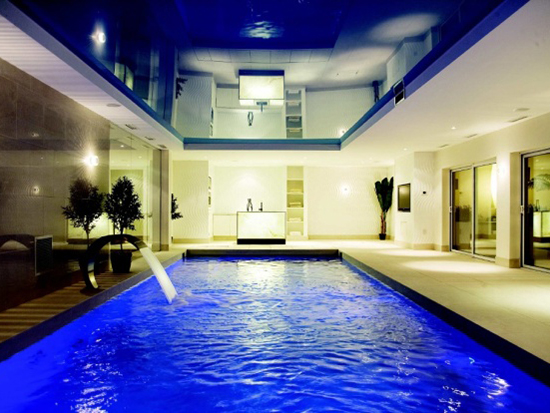 And, while I reckon I could get a good night's sleep in this bedroom: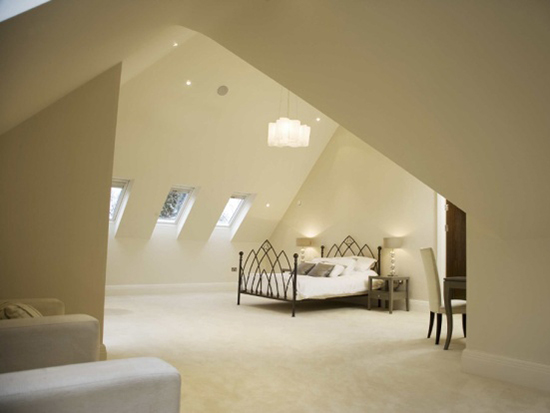 I'm not sure how I would feel waking up in the morning knowing I am in Macclesfield.
And so my search continued and before I knew it I found myself looking at a seven bedroom place in Puddletown, Dorchester for £10,000 PER MONTH: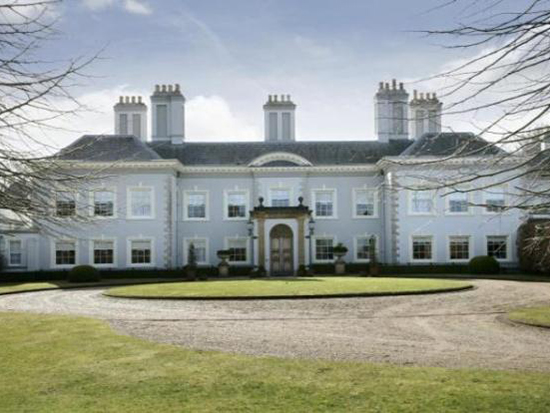 However, given my Hylophobia (irrational fear of wood) I had to breathe deeply when I saw the wood panelling which would be greeting me every day: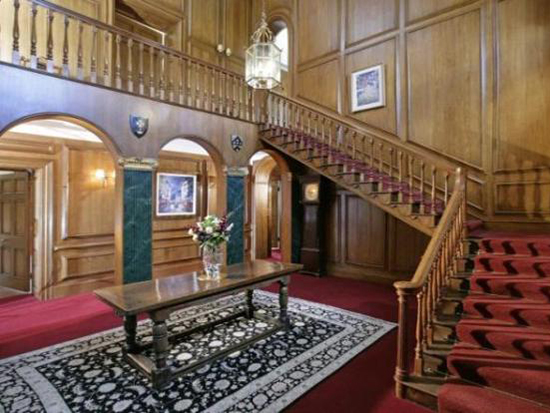 Not to mention the swags, which would just be too much of a temptation for me to swing from and I know that sort of behaviour would lose me my security deposit.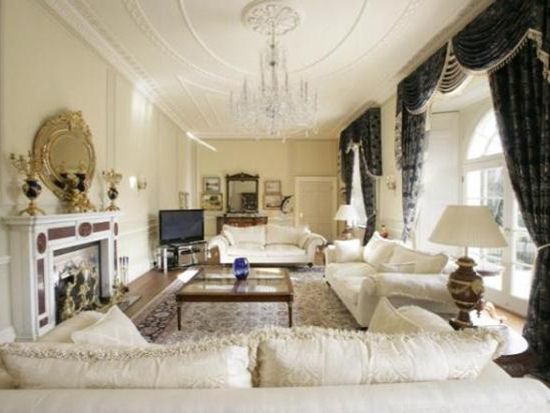 Distraught.  I searched again.
Unbelievably I then found, what has to be my dream property in Devizes, which is in Wiltshire, in case you have never heard of such a place.  Because here in Devizes, you can rent a castle.  Yes, you can rent your very own castle for the princely sum of just £7,500 PER MONTH.


Now when it comes to character, I think you'll agree this hallway has oodles: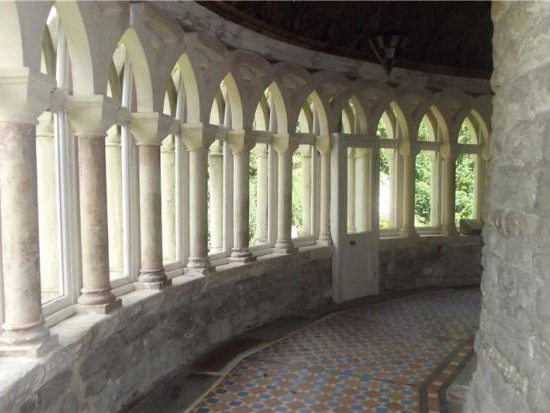 And while not a fan of stuffed animal heads on my bedroom wall, I was tickled to note this was just a toy: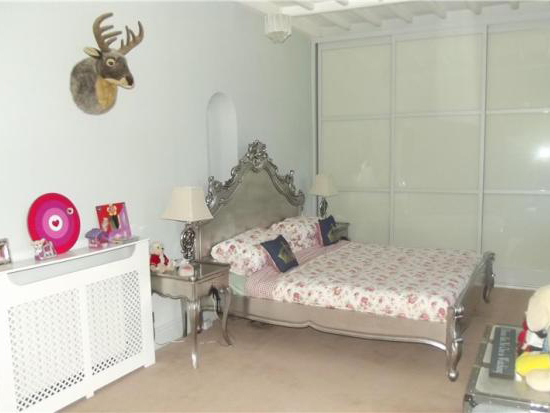 I felt the double bath-bathroom would come in handy when you fancied a dip and still wanted to carry on your conversation: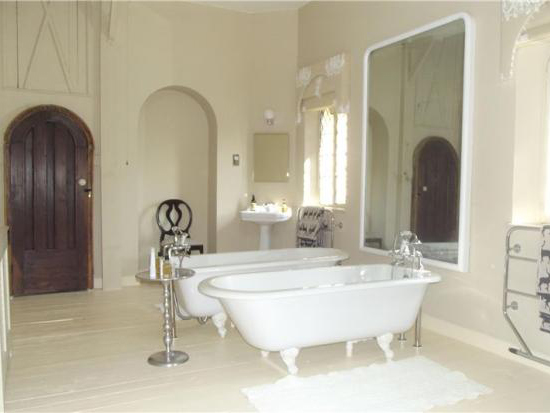 And the lounge, while not to everyone's taste with blacked-out walls, would double-up well as a retro nightclub with disco-balls ready to be illuminated with multi-coloured lights.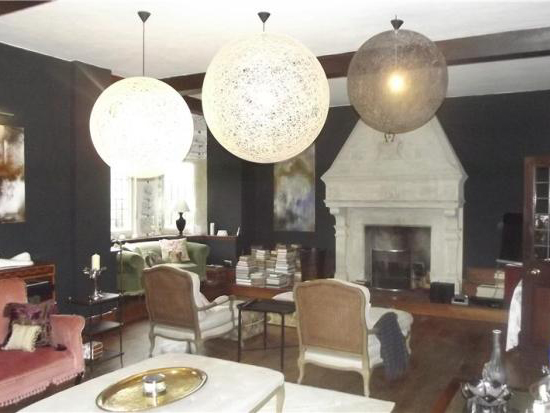 Sadly though, it was at this point that I realised my High Life dreams came to an end.  I don't actually have the wonga for £7,500 per month to rent this castle as my home.  Which I believe, may make me a damsel in distress…
---
Sam Collett is a self-confessed property auction addict having bought 94% of her multi-million pound portfolio from auction.  An active property investor and avid story teller she loves regaling her tales on her award-winning blog: www.whatsamsawtoday.com .  Her forthcoming book on successfully buying property at auction will be published in 2014.