Share your move day stories for a chance to win!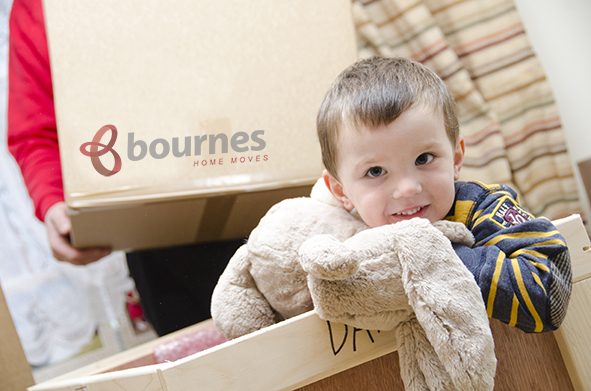 Written by Bournes Removals
With 138 years in the removals business we've experienced pretty much everything and have learned a thing or two about 'best practice' along the way.
We polled our crews for some of their move day stories and these were three of our favourites – all of which
show why, if you can, we'd always recommend using the professionals!
Think you can beat ours? Enter your own move day story for a chance to win up to £150 to spend at Amazon.co.uk
Our top move day stories:
1) We moved one customer from their sold property into storage whilst they awaited completion on their new home and having stayed with parents for a couple of months, on the day it all went through they were itching to move straight in.
When the customer arrived at their new home they discovered that not only was the boiler leaking oil but as the crew began to unload and carry out their property inspection they very quickly discovered a bigger problem – the staircase and a lot of the downstairs of the house was infested with woodworm and the bottom stair collapsed completely from the damage.
Luckily no one got hurt and nothing was damaged and we were able to return all their items back to our storage facility whilst they stripped and treated the entire house. Four months later the work was complete and we could finally move the (very relieved!) couple in for good.
2) The crew were packing a customer's kitchen items when she came into the room to show them a Banjo Barometer that was one of her favourite pieces and wanted to explain it needed extra care. Before the crew could warn her, she quickly turned it upright from laying flat to carry…. With this movement the mercury quickly shot to the top of the barometer, bursting its glass tube with all the mercury spilling out onto the floor – followed in hot pursuit by the lady's three dogs.
Luckily we managed to stop the dogs before they consumed any poisonous mercury! A definite lesson in packing 'special care' items and the benefits of leaving it to the professionals.
3) On Christmas Day a few years back I received a message from an international customer due to catch a flight overseas following their international pack completed the week before.
Though the customer had taken our advice to keep all important documents together he had neglected to include in this the passports for his children.
We arranged a store inspection at 6.00am Boxing Day to locate said documents in order that the customer could complete his journey without leaving the children 'Home Alone'.
WIN! Can you beat our move day stories?
Simply click below, enter your story and follow the instructions for your chance to win!