The diary of a 1st time seller, aged 32 ¾ – Entry 2
*Don't miss Entry 1: Where do you actually start when selling a property?*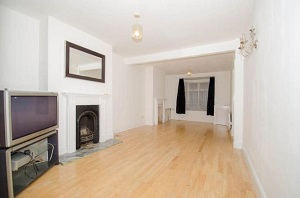 Entry 2: How do I choose an agent?
With my house de-personalised, de-cluttered and freshly painted, I could already sense my mind shift from feeling like the house was a much-loved extension of my family, to the bricks and mortar that could give me the means of moving up the property ladder. I now needed to find an excellent estate agent to represent me.
I read that you should invite three estate agents in for market appraisals, so I embraced the norm. Feeling like a slightly more cynical Simon Cowell about to embark on the search for the next big thing, here is my appraisal of the agents battling it out for my business.
Agent 1 – The ones that sold me the property 7 years ago
I had a fine experience as a first time buyer with this local agent, but with no basis for comparison I had no room to judge.
Positive
They showed me their track record of how they sold my property twice before
They immediately identified the USP's of my property and who it would appeal to.
Negative
They gave me a valuation that, to me, seemed far over the asking price for a property of my type in the current market. I had done my homework and didn't think it was possible to ask £7k over the asking price for others in my area.
Agent 2 – The recommendation through a friend on Facebook
My friend from school raved about this company at being on-the-ball, dynamic and getting them their asking price, so I had high hopes.
Positive
They were brutally honest about the small changes I could make to my house to make it more appealing to prospective buyers and could add value. This gave me confidence.
They talked at length of the USP's that could give my house the competitive edge; the kitchen, the benefit of being chain-free… they also made me visualise it as a listing online.
Negative
They were half an hour late due to running over with other appraisals – the cheek!
Agent 3 – The agent who responded quickest to my Property Valuation request on Rightmove
In my eyes, the speed of response to my request meant a real hunger for my business. I thought I'd give the wild card a shot.
Positive
They were very professional and showed me some examples of properties like mine that they'd sold recently in Luton.
Their examples of photography and branding online looked great.
Negative
Being a premium agent in the area with traditional values, their fees were higher than the other agents I met, which was a bit of a sticking point for me.
I decided to go for 'the recommendation' for a few reasons. Firstly I liked that they didn't give me a valuation there and then – instead they said they would come back to me the following day with their expert suggestion. I liked that they were honest with me about the parts of the property that could put buyers off so I had a chance to fix them before they marketed me. I liked that they suggested leading with internal shots of my house to maximise interest. I also liked that they offered to upgrade me with a Premium Listing so I'd stand out on the portals that matter.
In my gut, I just felt that the negotiator understood my needs which gave me a confidence in achieving a sale if I instructed them.
Next week – How do I get the best out of my property listing?
Written by Natalie, a first-time seller aged 32 ¾.