The diary of a 1st time seller, aged 32 ¾ – Entry 3
Entry 3: How do I get the best out of my property listing?
Five days after putting my most prized egg in to one estate agents' basket, my home was officially on the market!
Being new to selling, I wasn't aware of how collaborative the process of getting my listing Rightmove-ready was allowed to be – and unfortunately I already had the listing live and being clicked on by excited buyers in their droves in my mind. I felt the need to be in control of the way my greatest asset was going to be marketed, because at the end of the day, my house is a reflection of me!
Fortunately, my agent completely understood my worries and was used to dealing with sellers and landlords who may have a more 'particular' brief. My agent worked hard to help my property look it's best for the grand unveiling.
Here is a quick round-up of the five key things that my agent did for me that I felt made my listing stand out from the competition:
1. He waited for 3 dreary, miserable days to take photographs of my home on a sunny day so my rooms would be photographed with optimal light. It made all the difference in the end and I was amazed at the results.
2. Like its owner, my house is far more beautiful on the inside than out. Therefore he led with an internal picture of my beautiful kitchen, leaving the uninspiring outer picture later in the picture gallery.
3. He added a picture of every room (10 in total), so the potential buyer could get a real feel for the space. I know from being a browser, that imagery is everything.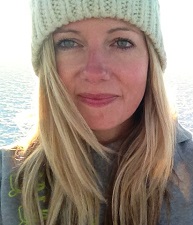 4. He upgraded my property to a Premium Listing to help it stand out on Rightmove against other properties in the area.
5. We discussed the things I loved about my house, and added it in to the description from an owner's perspective. I highlighted the gorgeous kitchen, enormous bathroom and the proximity to the train station as my USP's. It gave the normally bland description a real injection of personality.
Next week – Things to think about at the viewing stage.
Written by Natalie, a first-time seller aged 32 ¾.