The diary of a 1st time seller, aged 32 ¾ – Entry 5
Entry 5: The offer
There were 15 viewings on my house in total. My agent offered me feedback from each viewing which I found helpful in understanding what turned buyers on and off when faced with my property. If I'm honest, I found it hard to take this feedback as it felt like people were telling me their opinions about me, not my house, because my house used to be an extension of my personality – I mean how dare they!?  Their apparent hatred of my unkempt garden, lack of enthusiasm for my living room flooring, and distaste for my front door colour choice felt cutting!
But all that didn't matter, because I had SUCCESS! My agent called me to say that one of the 15 prospects viewed the property for a second time, and subsequently put in an offer! Someone loved me… I mean, my little house!
The cheeky offer was, however, £8,000 under what I had hoped for. In my fantasies, I had hoped that the buyer would offer me £25,000 over my asking price, meaning I could sell, put a bigger deposit down on my dream shoebox in London with my boyfriend, and have enough left over to quit work for 6 months to live in IKEA buying candles, sieves and tropical pot-plants. But it turns out that my research on Rightmove was about right. As disappointed I was not to request my sabbatical there and then, I had to get real.
Now the terrifying gauntlet of bartering began. I'm don't really have a penchant for the casino, so gambling with losing one serious cash buyer on my biggest asset to scrape back a few grand felt very intimidating. At any point, he could back out and leave me back at square one.
But I put trust in my agent, who advised me to stand my ground to see how serious he was about the property. He raised his offer by £2k. We said 'no'. He raised his offer by another £2k. We said 'pah' and looked nonchalant. He finally gave us his very final offer, £6k above the initial figure he was prepared to do a deal on, but £2k lower than my mental figure. After much soul-searching, discussion and number crunching, I understood that this really was a fair deal for both parties, and a property really is only worth what someone is willing to pay.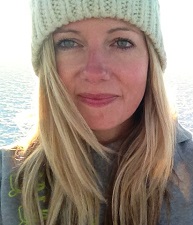 So we settled on £139,000 and breathed a sigh of relief. I was one tiny step closer to selling my house and moving on with my life… I just had to endure a few more weeks of solicitors, keeping the buyer interested, surveys, contracts, searches, Japanese Knotweed scares, buyer mortgage lenders and stress levels that not even necking a bottle of St John's Wort could cure. How hard could that be?!
Next time: The rocky road to exchange
Written by Natalie, a first-time seller aged 32 ¾.