The smarter way to protect your new home
With apps and smart technologies playing an ever more important role in our every day lives, securing your new home couldn't be easier.
In an ever-increasing world of connected things, the most important home appliance, the front door lock, is now automated as well. Smart door locks are ideal for family homes or flats, that often have people coming and going, as users can simply allow access to their home. In addition, when connected to a home automation system users can see a log of who's entered and when they exit, providing the ultimate peace of mind.
Smart locks also work as part of wider automated systems, via Z-Wave or Zigbee protocols, enabling users to control their door and other appliances, by simply using their smartphone.
Advancements in technology now means alarms can be activated, deactivated, monitored, or programmed from a smartphone. On top of this, images can be sent directly to your phone to show the cause of the trigger so even when you're away from your home, it's only a click away.
To keep a watchful eye on your home at all times, CCTV is a good option. App- responsive CCTV kits can be linked up to your TV monitor or router, enabling remote viewing from any location. Images can then be viewed on smartphones or tablets via an app.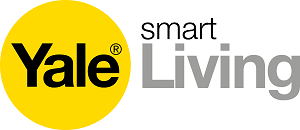 Once your new home is complete you will no doubt want to show off your new place; however, before you do take the time to check your Facebook settings to make sure you are only sharing your personal details with 'friends' rather than 'friends of friends' or 'everyone.' By limiting the amount of people you share your personal information with, it is less likely to end up in the wrong hands.
Yale Smart Living – the smarter way to protect your home