Top 5 tips for choosing the best broadband for your new house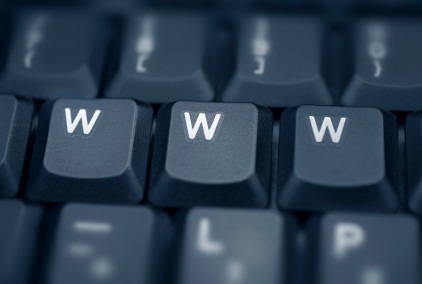 Written by Matt Powell on behalf of Broadband Genie
It's a sign of just how important the internet has become when polls and research show broadband connectivity can add 5% to the value of a house, and that buyers consider a high-speed connection more important than off-road parking or nearby shops.
For many of us this is a utility on a par with gas, electric and water and if you're preparing to move into a new home you'll be weighing up suppliers to get the best deal for your money.
Here are our five top tips for getting broadband at a new house.
1 – Check the available broadband services
Broadband speed is dictated by the nearby infrastructure and you may find that while your old place only offered ADSL (reaching speeds of about 16Mb at best) a new home may have access to superfast fibre optic or cable internet.
Check with BT to see if you are able to receive a fibre connection, or with Virgin Media to find out if they have cable in your area. This could allow you to get a connection of up to 76Mb via BT or its resellers or 120Mb with Virgin.
Also use the tools at SamKnows.com to search the exchange at your new place – this will show exactly what's available, right down to specific ISPs.
2 – Consider switching providers
Even if you can't get a significantly faster connection signing up to a new provider rather than migrating your existing connection allows you to take advantage of new customer offers which often include 6-12 months of free service and extras such as free shopping vouchers.
The only thing to check before signing up with someone else is that you're not liable for a cancellation fee by terminating your existing contract.
Even if you don't plan on switching you can always see if they're willing to give you a better deal by pretending to cancel. Most ISPs will forward you to a retention department who often have some flexibility to offer better prices.
3 – Get a bundle package
Moving home is a good opportunity to consider your monthly costs and see where you can make reductions and one of the best ways to do this is opting for a broadband, phone and TV bundle.
Having all these services through one company can work out to be significantly cheaper, and come with other fringe benefits, such as Sky TV and broadband customers getting free Wi-Fi throughout the UK as well as access to the Anytime+ on-demand service.
This doesn't just apply to home phones either. Orange and T-Mobile customers benefit from very cheap Orange home broadband and O2 mobile users get cut-price O2 broadband.
4 – Upgrade your home's wiring
If you find that broadband speeds are much poorer than expected but your ISP tells you that their checks don't indicate any problems the issue may lie with your internal wiring.
Old or poorly fitted equipment can have a huge impact upon the quality of broadband service. Call in an engineer and have them ensure you have a recent master socket and that the wiring is in good working order.
If you're already carrying out improvements you can budget a little bit extra to have this done along with the other work so it doesn't cause any further disruption.
5 – Wired or wireless?
Almost every ISP out there will give you a wireless router as part of the deal so you don't have to mess with cables to hook up your laptops, tablets and other gear, but their ease of use comes with a catch. You may find that the materials used in the construction of your new home make wireless less effective by blocking the signal.
There are some easy workarounds however.
One very easy method is powerline network adapters. These plug into electrical sockets and use the power lines to transmit a data signal. That means you can carry the internet connection from your router in one room to anywhere else in the house so long as it's on the same electrical circuit. At the other end you can connect up a computer with a network cable, or have another router transmitting a wireless signal.
It's also possible to buy wireless network repeater kits which boost the signal to extend its range. With enough of these carefully placed around your home you'll be able to enjoy strong wireless reception in any room, with the added bonus that it can effortlessly reach into the garden too.
About the author. Matt Powell writes on behalf of Broadband Genie, the online comparison website for broadband, mobile broadband and tablet PCs. Visit www.broadbandgenie.co.uk to compare broadband options for your new home.