Top tips when buying at auction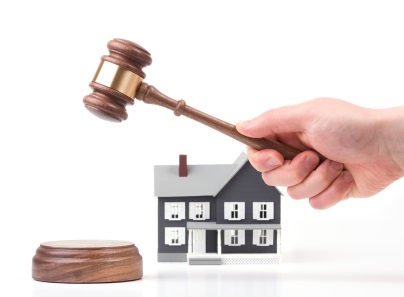 Written by Auction House Birmingham & Black Country
Buying or selling a property at auction is both exciting and potentially profitable. The process avoids all of the lengthy purchasing procedures that you usually have to endure and the risk of everything falling through at the eleventh hour.
The most successful way of putting motivated sellers and buyer together is at auction. At an auction, as soon as that hammer falls, that's it – the property is yours. But it isn't to be undertaken lightly and it pays to do some research.
You'll need to find out when and where there is an auction. You can do this by visiting auctionhouse.uk.net.
Once you've found an auction, next get hold of its catalogue and spend time studying it. I have known people who turn up at auctions with no knowledge of the catalogue list and bid on properties on the spur of the moment. This may sound like an exciting and even brave thing to do, but in my opinion, while you might occasionally get lucky going on instinct, it is always better to be prepared.
Once you've identified the properties you're interested in, contact the auctioneers and arrange a viewing. As when buying any property, it is advisable to do more than one viewing as you need to be aware of every facet of the property if you are considering bidding. Very often, auction properties are in a poor state, so it is advisable to take a builder or an architect with you to find out what can be done to the property, and how much it is likely to cost.
Make sure that you do your research thoroughly, and compare the price and condition of the property to others that are similar or that might be for sale with local estate agents. You will very often find that the guide price of auction properties is set relatively low in order to entice bidders, so have in your mind what you think the true market value of the property is, and bid accordingly.
When you express an interest in a property to the auctioneers, there will be a legal pack available online for you to read. It is essential that you digest this thoroughly, and if you're not sure about anything, have your solicitor check it out.
You will also need to make your financial arrangements prior to auction. You must have a ten per cent deposit with you on auction day, and you must come up with the remaining ninety per cent within 28 days. If you need a mortgage, it is prudent to have discussed all of the financial implications with a bank or building society, and have arranged a mortgage in principle.
When the time comes for the actual auction, be prepared. The whole process can be quite daunting, and I often say to people that they should go on a dummy run and experience an auction as a spectator before going to one to actually bid.
When you arrive at the auction, you'll need to register – make sure that you bring proof of ID and address and enough funds for your ten per cent. Check with the auctioneer on how you can pay your deposit and admin fee.
When the time comes to bid, make sure that you can be seen by the auctioneer and that he is aware of when you're bidding.
As the bidding increases, so will your heart rate, believe me. This is where you have to make sure that you don't get carried away. Try to have a figure in your head that you don't want to go over.
If you are bidding on a property and it fails to meet its reserve price, this doesn't necessarily mean that this is the end of the matter. The auctioneers can still act as agents and are able to do a deal between yourselves and the vendors, if a price can be agreed at the end of the lot. This is often a good way to pick up a bargain.
Nothing beats buying a property at auction.  The thrill at having a bid accepted is just fantastic, and if you've done your research correctly, then you might just get yourself a bargain in the process.
For further information contact www.auctionhouse.uk.net