UK property market goes digital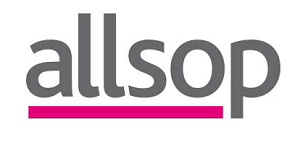 As a result of the increase of digitalised sales, Allsop have recently launched the UK's first ever online-only auction for new-build properties.
Top Tips for online-only bidding
Gary Murphy, Residential Auction Partner at Allsop
Due Diligence: Be sure to conduct ample due diligence in advance of an auction date. All sales will be legally binding at the fall of the gavel or virtual gavel so bidders need to ensure they are entirely happy with their investment when bidding opens.
Time: Allow ample time for registration to avoid last minute disappointment. All solicitor details will need to be fully verified in advance.
Knowledge and Expertise: Be sure to use the auction teams for advice and support whenever necessary. Our team, in fact has over 100 years of industry experience and are on hand to provide support at every juncture both in the run up to and during any auction.
Don't Delay: There is no advantage to delaying your bid until the last moment, as any bid placed within the final 60 seconds of a lot closing, will extend the bidding for a further 60 seconds. As a result of this, the closing time of a lot can get pushed back – the system will notify those watching when this happens.
Let the System Bid for You: If you know the maximum amount that you want to bid and are unable to bid at the time of the lot closing, you can enter an automatic bid with a pre-set maximum amount that is hidden on the website. Bids will then be automatically entered for you to outbid other bidders as they bid against you, only as needed and at the appropriate increments. Bids will only be entered for you as necessary to keep your place as the winning bidder, up to your maximum bid price.
Keep up to date: Be sure to keep up to date with auctioneer announcements regarding maximum reserve bids. The term "reserve not to exceed £…" means that the reserve price will not be set above this figure. However, it could be set at, or indeed below, the "reserve not to exceed" figure stated. In other words, if a buyer bids this figure and is not outbid, the hammer will fall and the lot will be sold.
What will change?
In terms of what will change, the online-only auction market place means that investors the world over will now be able to compete on an entirely level and unbiased playing field. Unlike before, the model is wholly transparent giving buyers the chance to set market value and watch the selling process evolve in front of their eyes with zero risk of gazumping or gazundering. It also means that whether at home in London, from an office desk in Hong Kong or from the beach in California, no single bidder will have priority and all can compete equally.