30% of buyer enquiries on auction properties come from over 10 miles away
A recent review of over 28,000 enquiries sent to auction properties on Rightmove has shown a large number of those enquiries came from over 10 miles from the properties' location.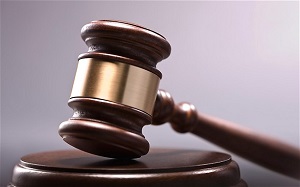 Auctioneers advertising on Rightmove can offer their customers unrivalled exposure increasing the chances of achieving the best price for their customer.
Rightmove gives advertisers the ability to promote their properties to the huge audience of home movers and investors across the UK. Canvassing locally, advertising in local press, or relying on walk-in interest will effectively miss 30% of the potential audience you could reach. This data also highlights that investors are looking further out then their immediate location for a bargain property or sound investment.
Increase the number of lots in your auction by using this exposure to your advantage. Rightmove receive over 110m visits a month, giving your properties more views, helping you find the right buyer and the best achieved price.
The next time your putting together your marketing promotion for your next auction consider targeted email campaigns to Investors looking for properties on Rightmove. These campaigns allow you to focus your message in particular locations allowing you to extend the reach of your marketing and reach a huge audience of investors.